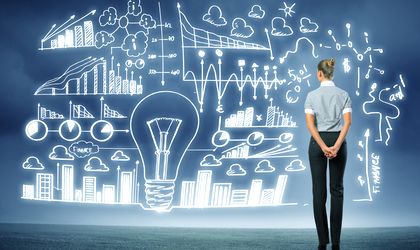 The much awaited fifth-generation (5G) networks are due to arrive in scale, providing better connectivity for consumers and enterprises, while also opening new revenue opportunities for telecommunication companies, according to Deloitte's 18th edition of Technology, Media & Telecommunications (TMT) Predictions. The study covers ten topics that will have a transformative impact on businesses and consumers around the world over the next one to five years, according to industry experts.
According to recent studies, mobile operators expect to see 5G implementation investment close to current 4G spending, mainly as a result of prior investments in network development. Considering that 72 operators worldwide tested the 5G technology in 2018, Deloitte estimates approximately 50 operators will launch 5G by 2020 at least in some areas, usually cities. In terms of 5G handsets, Deloitte expects about 20 vendors to launch 5G-ready handsets in 2019 and sell around 1 million units.
Internet connected speakers with integrated digital voice assistants will see the most rapid expansion of any connected device category at global level in 2019, with more than 164 million smart speakers expected to be sold worldwide by the end of this year. This growth will bring the total number of units available globally to 250 million, turning this into a 7 billion-dollar industry.
The study also predicts an increase in the usage of cloud-based artificial intelligence (AI) software and services. In 2019, 70 percent of the companies around the globe will have AI capabilities via cloud-based software and 65 percent will create AI applications using cloud-based development services. By 2020, the penetration rate of AI based enterprise software will reach an estimated 87 percent, while the cloud-based AI development services will reach 83 percent.
"This year, artificial intelligence is expected to reach larger scale also in Romania, with more advanced techniques becoming available to more organizations. Some of our clients are working to gain access to the best innovative software features of the AI revolution, which continues to change radically the way we live, do business, work, travel, communicate and even entertain ourselves," said Dinu Bumbacea, Consulting Partner-in-charge, Deloitte Romania.
By looking at the main technology trends of 2019, the study reveals the impact machine learning will have on everything from smart speakers, to cloud-based artificial intelligence.
Deloitte also estimates that 2019 will bring new tech trends, while the existing ones will see further expansion, such as 3D printing, which will become even more accessible, quantum computing, which might begin to challenge old computing systems. Also, geopolitical influence is expected to no longer be measured by the might of a country's military, but by its technological prowess.