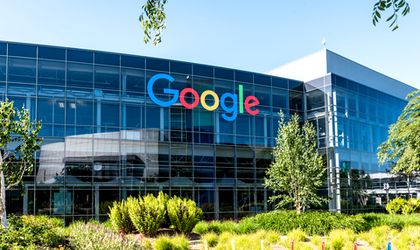 Many of us are dependent on the online environment, not only for entertainment but for work as well. And email accounts, social networks, bank accounts, online stores, chat platforms, etc. all contain sensitive personal information that needs to be protected. On Internet Safety Day, Google draws attention to online security, showing Romanians' biggest internet-related fears and some simple methods that anyone can apply to protect their online existence.
People's biggest concern is compromising access and personal data (passwords, financial information, etc.) and malware. According to Romanians, financial information is the most sensitive. According to a survey by YouGov for Google in 2019, 49 percent of Romanians are primarily interested in data protection, such as internet banking or card data. On the second place, 19 percent cited personal information (address, CNP, etc.) and in third place were personal moments, such as photos, by 9 percent. The YouGov study is a representative one and was conducted online between December 27, 2018 – January 7, 2019, on a sample of 1009 adults in Romania.
Phishing – the most common attack
The most common ways access data is compromised are phishing or compromising passwords. According to the YouGov study, 37 percent of Romanians say they were targeted by a phishing attack by someone trying to access personal data, including passwords and bank details, by misleading methods, claiming to be a legitimate source. The second most common threat that Romanians have faced is malware. 28 percent of study participants said they were infected with a virus or software, resulting in manipulation, theft or deletion of personal data. A quarter of Romanians (24 percent) claim that someone had illegally accessed their social networking / email accounts.
Google's anti-attack solution:
Two-step Authentication that combines something you know (password) with something you own (a security device or a code). Even if someone finds out their password, they will not have the information from step two
Those looking for more sophisticated online protection have Google's Advanced Protection Program available. This goes beyond the two-step authentication solution: it requires the use of an authentication security device and adds an extra step in the account recovery process to block fraudulent access attempts.
Google's online security settings and tips are tailored to the needs of the user. For example, Google Security Checkup provides customized tips specific to risks and threats to each user.
The easiest way an account can be compromised is someone gaining access to the owner's password. Even if the user chooses a strong password, it's useless if it is used for all accounts. If stolen, the attacker will have access to all of these accounts, no matter how strong the password is to protect them. Google's Solution: Chrome and Android Password Manager. Chrome will automatically generate a password on the first login on a site. The password will be stored securely in your Google Account and can be used on all Chrome, mobile, or desktop versions. Everyone can see their passwords at passwords.google.com.
A quarter of Romanians do not check their security settings
What are the Romanians' habits for reducing online risks? A quarter of them (26 percent) say they use a security check tool such as Google Security Checkup at least once a month. On the other hand, another quarter say they have never done so or do these checks only once every six months (16 percent). As for updating online passwords, most Romanians (25 percent) say they do this less often than once every six months. Some have never done this (9 percent), while 19 percent update their passwords every 2-3 months.
I've seen movies where devices are infected by malware as a result of a sophisticated and targeted attack on that device. In reality, we are more likely to get infected with malware in a more banal way, such as simply accessing an insecure site or because we did not update the software. Google's "Safe Browsing System" technology, which warns the user every time they want to enter a suspected site of phishing scams, unwanted software or malware installation. The latest version of the Chrome browser displays a "Non secure" warning for sites that do not have the HTTPS protocol. An unsecured protocol means that a hacker can "look at" data that the user sends and receives on that site, such as passwords or card data.