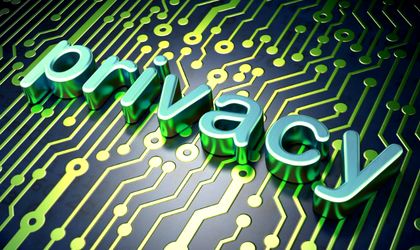 The number of companies that fail to recover data after an incident has almost doubled since 2016, according to the Global Data Protection Index, which was among the 2,200 IT decision makers in 18 countries.
The surveyed organizations managed an average of 9.70 PB data in 2018, an explosive increase of 569 percent compared to 1.45 PB data managed in 2016. Globally, 92 percent of companies understand the potential value of the data, and 36 percent already monetize them. Of the respondents, 76 percent experienced a disturbing event in the last 12 months, and 27 percent lost irreparable data, almost double compared to 14 percent in 2016.
Dell EMC announces the results of the third edition of the Global Data Protection Index, which shows an explosive rhythm of data volume growth (569 percent) and an impressive 50 percent over the past two years, of those who have adopted data protection solutions. The study, which interviewed 2,200 public and private decision-makers with more than 250 employees from 18 countries and working in 11 areas, provides a full insight into the data protection situation and the maturity of protection strategies. Specifically, the study revealed an increase in the average volume of managed data (from 1.45 PB in 2016 to 9.70 PB in 2018) and a widespread awareness of their value.
"Emerging technologies, such as AI and IoT, are often the focus of organizational digital transformation, but data generated by these technologies are absolutely essential in the transformation cycle," said Beth Phalen, chairman and general manager of the Dell EMC Data Protection Division. "The growth of almost 50 percent in the number of organizations that adopt data protection solutions and the fact that most companies are now aware of their value prove that we are on the right track to protect and exploit the data on which human progress is based."
Disruptive incidents are expensive
The volume of data itself and its importance for commercial operations make data protection all the more difficult. Disruptive incidents occur frequently but more alarming is the increase in the amount of irreversible data loss. More than three quarters (76 percent) of respondents worldwide experienced a type of incident in a 12-month period and 27 percent failed to recover data through existing data protection solutions, a number almost double (14 percent) versus 2016.
At the same time, 76 percent of respondents use at least two data protection solutions providers, 35 percent more likely to face a type of incident than those with a single provider. Unplanned system shutdown is the most common type of incident (43 percent) for those using two or more providers, followed by "ransomware" attacks, which have restricted data access (32 percent), and loss of data (29 percent).
Although unplanned system stops are more common, data loss is more expensive. For example, those who have experienced unplanned interruptions recorded an average of 20 hours of downtime in the past 12 months, which cost them USD 526,845, while data loss averaged 2.13 terabytes and costs nearly USD 1 million. In addition, many of those who have recorded an incident also stated that it had profound commercial implications in terms of customer confidence, brand value and employee productivity among others.
Not only the lost data volume increases cost but also the value of the data itself. It is obvious that organizations are aware of this, with 81 percent of respondents saying they pay more attention to the protection of data that have the highest commercial value.
Data protection challenges
Although the number of companies classified as "adopters" of data protection has jumped by nearly 50 percentage points (from 9 percent in 2016 to 57 percent in 2018) and the number of "leaders" increased by 10 percentage points (from 2 percent in 2016 to 12 percent in 2018), most companies have difficulty implementing a solution that suits their needs. Most respondents (95 percent) face at least one problem with data protection. The three main global challenges are:
Firstly, 46 percent was the complexity of setting up and operating data protection applications / devices and the exponential increase in the costs of storing and managing backups caused by the rapid expansion of data volume.
The absence of data protection solutions for emerging technologies ranked second, 45 percent.
Regulatory compliance, such as GDPR, ranked third with 41 percent.
Of those who have difficulty finding the right data protection solutions for new technologies, more than half (51 percent) said they could not find adequate data protection solutions for artificial intelligence and automatic learning, followed by applications cloud native (47 percent) and IoT (40 percent).
The problems posed by emerging technologies and the rapid increase in data volume are barely beginning to take shape. As such, only 16 percent of respondents believe that their current data protection solutions will be able to cope with all future operational challenges.
Cloud technology changes the paradigm of data protection
According to the Global Data Protection Index, the use of public cloud solutions has increased on average from a 28 percent coverage of the entire IT ecosystem in respondents' organizations at 2016 to 40 percent in 2018. Almost all organizations using solutions of the public cloud (98 percent) also exploit them in their data protection infrastructure. Among the main situations of using public cloud solutions in data protection are:
Backup / snapshot services to protect applications developed in public cloud environments using new generation architectures (41 percent).
Backup for local applications / data (41 percent).
Protect certain SaaS applications (40 percent).
Cloud versions of local data protection applications to protect applications from public cloud environments (40 percent).
Backup / snapshot services to protect applications developed in public cloud environments based on previous generation architectures (38 percent).
As for data protection solutions in a public cloud environment, data growth plays an extremely critical role, as 64 percent of respondents mentioned that scalability options are important. Specifically, 41 percent of respondents indicated the impact of the dimension of infrastructure or data protection services to be protected, while 40 percent indicated the ability to scale services with the increase in workload in public cloud solutions.
Regulations are a catalyst for evolution
Data privacy rules, such as the General Data Protection Regulation (GDPR), are relatively new, and the real impact on the data industry has not yet been realized. However, compliance with regulations has quickly become a key element, with 41 percent of respondents placing it among the three main data protection challenges.
In addition, only 35 percent of respondents said they were very confident that the infrastructure and current data protection processes in their organizations complied with regional regulations. This perception is starting to materialize, given that 12 percent of respondents whose companies have suffered data loss or unplanned interruptions in the past 12 months have declared that their organizations have paid fines as a result of these incidents.