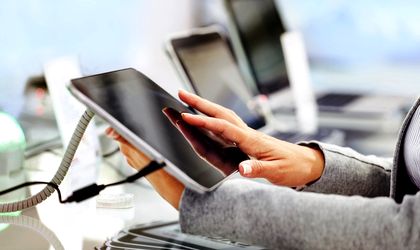 A global study highlights the huge gap between retailers and consumers of the Y generation and provides interesting conclusions about the role of new technologies in the shopping experience. The study, conducted by Oracle NetSuite in partnership with Wakefield Research and The Retail Doctor, a retail consulting firm created by Bob Phibbs, shows that people do not want to talk to robots while they shop in physical or online stores.
The global survey interviewed 1,200 consumers and 400 US, UK and Australian retail executives, demonstrating that there is a huge gap between buyer requirements and retailers in terms of shopping experience, communication in social media, personalization, and the use of advanced technologies such as Chatbots, Artificial Intelligence (IA), and Virtual Reality (VR).
"These conclusions point to a clear and urgent need for better customer service," said Bob Phibbs, CEO of The Retail Doctor. "No retailer wants its potential customers to be confused or anxious, but more half of respondents to this study responded that they have such issues while shopping. Customers feel confident when developing an emotional relationship with the brand, and this happens when retailers promote positive and useful interactions in stores through vendors. Contrary to popular belief, the Y generation (millennials) wants store employees to help. With almost every respondent who reports that they appreciate physical stores, retailers have the opportunity to retain their customers through almost each store interaction," concluded Phibbs.
Beware of gaps
Despite significant investments to improve customer experience online and in physical stores, traders are not able to keep up with the changing customer expectations, which create a huge gap:
73 percent of retail managers believe the shopping environment in stores has become more attractive compared to the last 5 years. But only 45 percent of survey respondents agree with this statement, 19 percent saying physical stores have become less interesting.
80 percent of retail executives believe that if salespeople interacted more with potential customers entering the store, the latter would feel much more welcome and have a much better shopping experience. Less than 46 percent of respondents agree with this statement, and 28 percent of them feel that there is nothing more annoying than a sales assistant who is too eager.
79 percent of retail managers believe that chatbots are able to meet customer needs. Two-thirds of those who responded to the study (66 percent) do not agree with this claim, saying that chatbots worsen shopping experience rather than ease it.
Almost all (98 percent) retail executives who responded to the study believe that interacting and responding to demands through social networks helps build a stronger relationship with potential customers. Only 12 percent of consumers who responded to the study believe that their relationship with the brand through social networks has a significant impact on how they perceive and relate to the brand.
Personalization is proof of a problem
Despite the fact that almost half of all respondents (42 percent) and nearly two-thirds of Y-generation respondents (63 percent) noticed that they would pay more for a better and personalized shopping experience, only 11 percent of retail executives believe that their staff has the tools and information they need to deliver a personalized experience to them.
The difference between consumer demand to improve personalized services and the ability of retail companies to deliver is detrimental to customer experience.
80 percent of consumers feel they do not have a personalized shopping experience either in stores or online.
More than half (58 percent) of consumers do not feel comfortable with how stores use technology to improve their personalized shopping experience, and nearly half (45 percent) have negative responses when receiving personalized online offers.
Most consumers (53 percent) reacted negatively the last time they visited a store; only 39 percent feel inspired and confident in today's stores.
New technologies are not miraculous solutions
While retailers are aware of the lack of tools and information to respond to changing customer expectations, the study found that new technologies such as IM and VR are not solutions to such challenges.
Almost 90 percent of the executives of the retail companies surveyed are not sure that the use of advanced technologies to customize shopping experience meets the expectations and needs of consumers.
79 percent of executives in the retail industry believe that using AI and VR in stores will increase sales; only 14 percent of consumers believe that this type of technology will have a significant impact on their purchasing decisions.
Almost all retail executives (98 percent) think that AI and VR will increase traffic in physical stores; 48 percent of consumers do not think VR or AI would have any impact on the likelihood of entering a store.
A simple and optimized future
Despite the popularity of online shopping, physical stores are not going to disappear anytime soon. As long as traders offer an easy and trouble-free experience, consumers will continue to shop in physical stores.
Almost all (97 percent) respondents agree that there is a need to enter a physical store to buy items, and most (70 percent) think that the most attractive stores are those that simplify and optimize shopping experience.
The most important features that attract consumers to physical stores are: choices compatible with online (36 percent), simpler (35 percent), mobile commands (29 percent) and store kiosks allow consumers to order products available in warehouses but not in physical stores (23 percent).
Among the technological innovations that consumers want to use when shopping online or shopping online are self-service bookstores (38 percent), "try-on VR" or product testing in virtual reality (23 percent) and mobile payments (15 percent). Only 5 percent of respondents selected chatbots and robots developed through automated learning programs as technologies they want to use the most.
"Not only are consumer expectations changing rapidly, but expectations vary from one person to another and from one moment to the next, they are very different. It is almost impossible for traders to keep up with this," said Matthew Rhodus, Retail Manager, Oracle NetSuite. "The results of this survey show that while the retail industry is often considered to be at the forefront of consumer experience innovation, there is still a long way to go to meet the buyer's expectations. This shows that there is an extraordinary opportunity for traders to improve their relationship with their own consumers."