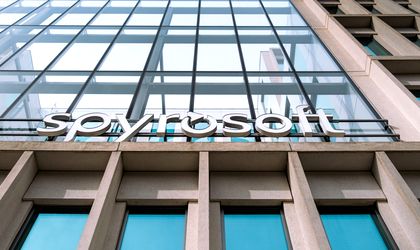 The scope of the services for Magna includes designing, creating, implementing and testing software, as well as analysing changes introduced in the software.
"Spyrosoft Solutions has partnered with Magna since 2020, supporting the company with software engineering services. We are delighted to build a specialised team in Romania dedicated to Magna's projects, focused on developing existing and future products in the field of ADAS systems" – says Raul Halmagean, Managing Director Romania of Spyrosoft Solutions.
Spyrosoft Solutions has been operating in Romania since 2021. In April 2022 the company opened a new office in Timisoara, located in Vox Technology Park. The goal is to hire over 300 engineers for key industries the company operates in, including, among others, automotive sector. The currently opened positions are related to embedded development on all levels, from AUTOSAR and cybersecurity to functional safety, software development and testing, and project management. More about IT job openings in Spyrosoft in Romania could be found here: https://spyro-soft.com/careers-site-romania
The Timisoara office, as the whole 1300-strong company, relies on the well-being policy, centred on the employee, to expand its team. This includes the opportunity to work remotely on demand and flexible working hours that have contributed to increasing employee satisfaction. As a result, more than half of the new hires come from the referral program.
According to an internal survey, conducted in Spyrosoft offices around the globe, 84% of employees appreciate the work environment and a similar percent (81%) consider that they are a part of a good team, in which they can grow professionally.
Spyrosoft was recognized as one of the fastest growing technology companies in Europe for the second time in 2022. The company has 18 offices in Europe, Asia, South America, and the US.
"We have chosen Timisoara because this is one of the most recognisable automotive hubs in Europe. For many years, Romania has ensured access to highly specialised engineers in designing automotive software solutions; this is a perfect location for our continuous growth strategy" – says Witold Leder, CEO of Spyrosoft Solutions.
Spyrosoft Solutions specialises in embedded software development for various industries, among which automotive is the key segment, that develops and implements bespoke software and provides support and consultancy in the field of software solutions dedicated to the automotive industry. The company offers its clients end-to-end services from System Engineering, managing project functional requirements, eliciting and implementing the provisions of ISO26262, ISO21434 and A-SPICE to creating system and software architecture, coding and maintaining the implemented systems.
The office in Timișoara, opened in April this year, currently employs a team of 40 specialists, aiming to reach 100 people by April 2023 and 300 in total at the beginning of 2025.