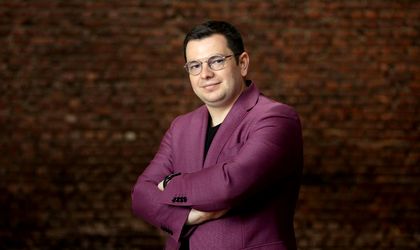 Softbinator Technologies, a Romanian company that provides software development services focused mainly on the blockchain, artificial intelligence, and DevOps, announced the implementation within the company of a financial-accounting system that accepts payment with stablecoins and thus became one of the first blockchain providers in Romania to accept payment with such cryptocurrencies.
"As we have announced since the listing, one of the main development goals of the Softbinator group is to become a major global player in blockchain technology. Implementing a financial-accounting system that accepts payment with stablecoins facilitates our collaborations with clients in the blockchain area so that their assets no longer go through a complicated and not at all preferred way before being registered in our company's systems. This procedure was difficult for some of the clients at times, so we decided to simplify the process and accept payment directly with such assets. With the implementation of this system, our company makes an important leap in the market by attracting potential clients who would not be able to pay otherwise. The opportunity is enormous, considering that billions of dollars in the crypto area intended for investment in technology companies are locked up," stated Daniel Ilinca, founder and CEO of Softbinator Technologies.
A stablecoin is a cryptocurrency dependent on a real-world monetary reserve, for example, the US dollar, but not tied to a central bank. Due to belonging to a financial reserve, the value of such a cryptocurrency does not fluctuate, hence its name, and will remain tied to the currency for which it was created. This is an essential advantage for those who own this type of cryptocurrency, compared to Bitcoin or Ethereum, two of the most well-known cryptocurrencies but which are highly volatile.
Regarding examples of stablecoins, Tether is the most well-known currency of this type worldwide, having a fixed dollar conversion rate of 1-to-1 with the US dollar. Other examples of stablecoins are Dai, created in 2015 at the level of the Ethereum blockchain, or USD Coin, implemented in 2018. As of 2022, Softbinator Technologies has a business development department dedicated to the blockchain field, headed by the CTO, Marius Baisan, through which it aims to generate revenues representing at least 10% of the total turnover from blockchain solutions.
"The blockchain universe is vast due to the diversity of products developed based on this technology, such as on-chain games, NFTs, financial protocols in the DeFi area, and more. For crypto-financed companies, it is often impossible to exchange their assets in a FIAT currency, but it is a few clicks away to make an exchange in a stablecoin. The 1-to-1 parity with the US dollar solves this problem for our clients and us and, at the same time, opens up new opportunities for us to work with them. Therefore, we are proud that we have a significant competitive advantage in this field as of today," stated Marius Baisan, CTO of Softbinator Technologies.
Softbinator Technologies' dedicated blockchain department has made significant progress in the first six months of the year, even as the cryptocurrency market is going through a downturn. Regarding the upward trend in blockchain and gaming (on-chain games), the company has started a partnership with a US game development studio to develop a blockchain solution for games made by this studio. At the same time, Softbinator Technologies increased its blockchain team during this period, leading to the company's active involvement in decentralized finance (DeFi) projects with different partners focused on asset lending. In addition, the Softbinator team was present at the world's most famous blockchain events in cities such as Dubai, Amsterdam, and Paris.
Softbinator Technologies is listed on the AeRO market of the Bucharest Stock Exchange as of December 17, 2021, and is traded under the CODE symbol. The company has a market capitalization of over 69 million lei.