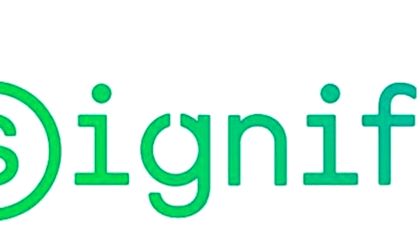 Signify, the global lighting leader, has announced it has finalized a deal with Eaton to acquire Cooper Lighting Solutions for USD 1.4 billion (approx. EUR 1.270 million) in cash. The conclusion is subject to regulatory approvals and other prerequisites and would take place in the first quarter of 2020.
"The announcement confirms the strategic importance of the US market for Signify. This acquisition will substantially strengthen our position in this attractive market. We look forward to welcoming the Cooper Lighting team. They have built a highly performing company based on professionalism, truly innovative offers and a long and strong relationship with its customers. We will join forces to further develop connected lighting and to provide our customers with the highest level of service while optimizing operational efficiencies," said Eric Rondolat, Executive Director of Signify.
This acquisition is aligned with Signify's strategy of expanding into attractive markets, improving Signify's position on the US market and improving its mix of activities. Together, the two companies will be better positioned to benefit from the growing US professional lighting market worth USD 12 billion, driven by the continued conversion to LED and the growing demand for connected and control systems.
Impact of the transaction on Signify
Following the completion of the acquisition, Signify will generate more than 50 percent of its sales in the professional segment, increasing the revenue base for profit engines from EUR 4.9 billion to EUR 6.4 billion. The proportion of sales in the US has increased from 28 percent to 40 percent. Once the full potential of synergies has been reached, Cooper Lighting is expected to deliver an adjusted EBITA margin of between 13 percent and 16 percent.
Cooper Lighting Solutions, based in Peachtree, GA, United States, is a leading provider of professional lighting solutions, lighting control systems and connected lighting systems. The company offers a wide variety of product and applications, both indoors and outdoors, sold under recognized brands in North America, including Corelite, Halo, McGraw-Edison, Metalux. The activity generated 2 sales of USD 1.7 billion in 2018, of which 84 percent were LED-based, EBITDA reported for USD 187 million and an uncommitted cash flow of USD 143 million.
Signify and Cooper Lighting will maintain separate receptions: sales forces, agent networks, product and brand portfolios, product development and marketing teams. Both companies will be able to consolidate their respective product portfolios, benefiting from a greater power of innovation, as well as more competitive and cost-effective offers.
Signify is the world leader in lighting for professionals and consumers and lighting for the Internet of Things. Our Philips products, Interact connected lighting systems and activated data services provide commercial value and change the life at home, from buildings and public spaces. With sales of EUR 6.4 billion in 2018, we have approx. 28,000 employees present in over 70 countries.