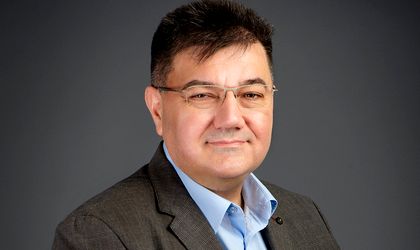 The gaming industry is forecasted to grow in the next 5 years but the process does have its risks. The chip crisis, demand decrease due to the recession prospects and geopolitical tensions may affect the growth.
Market commentary by eToro analyst for Romania, Bogdan Maioreanu
According to the consulting company Bain forecast, the global revenues for games could grow by more than 50% by 2027. There are three big trends changing the video game industry: better technology, metaverse-style environments, and new monetization models. The gaming industry's growth is being accelerated by heavy engagement of younger gamers ages 13 to 17, who spend about 40% more time in video game environments than with any other form of media, including social, music, and TV. The next age category, 18 to 34 years old, are spending close to 10 hours per week on social media but this is closely followed by games and music.
But the better technology trend needs better computer chips and the current crisis is affecting the industry. While we are seeing some relief, according to Bain, the semiconductor shortage won't end on a single date. Some sectors like automotive, industrial, smartphones and tablets and some consumer electronics are starting to see respite this year, while others like servers, PCs and Gaming consoles may have to wait until 2024 or later.
There are some risks that will affect how the chip crisis will continue. Demand pullback that looks to materialize as increases in inflation and the increased interest rates are starting to hamper demand. Geopolitical frictions, especially the ones related to Taiwan are posing a threat on the semiconductors supply chains. There are reports that the global leader Taiwan Semiconductor  Manufacturing Company (TSM) is planning an expansion to Japan. Also the current measures taken by the United States in order to restrict technology transfers to China are starting to affect chip manufacturers.
One of the risks is coming from the process of producing the chips, which depends on the use of Extreme Ultraviolet lithography equipment (EUV). The machines are manufactured by a Netherlands based company, ASML and its capacity is limited. The current generation of EUV machines are the size of a bus and cost 150 million each. A machine contains 100,000 parts and 2 kilometers of cabling. Shipping the components requires 40 freight containers, three cargo planes, and 20 trucks. Only a few companies can afford the machines, and most of them go to the world's big three leading-edge chipmakers: the world's leading foundry, Taiwan-based TSMC, as well as Samsung, in South Korea, and Intel. But without these machines, chip evolution is impossible.
Yesterday, ASML Holdings (ASML) reported  better than expected third quarter results with revenue of €5.8B (+10.2% Y/Y) beating forecasts by €410M and a gross margin of 51.8%. The company issued strong fourth-quarter guidance with sales to be between €6.1B and €6.6B, compared to €4.98B in the year-ago quarter. Gross margin is expected to be around 49%.
The good results of ASML pushed the price of the share up by 6.27% and moved some of the other semiconductor shares up, while the industry fear decreased demand and it is following broad market behavior worried by the rise in interest rates. While Nasdaq lost 0.85%, Qualcomm (QCOM) gained almost 1.5%, while Intel (INTC) and Nvidia (NVDA) were among the stocks gaining less than 1%.
The technology industry is attractive for the Romanian investors. According to the latest eToro Retail Investor Beat survey, almost 69% of investors have tech stocks in their portfolios and 71% intend to have them in the next three months.