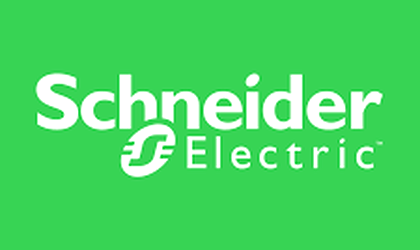 Schneider Electric Romania has integrated a digital solution for the power supply of the production lines in the JTI Bucharest factory.
JTI, the first international tobacco company established in Romania since 1993, with over 1,200 employees, made investments of millions of euros in the factory in Bucharest, and Schneider Electric Romania, through its solutions and the designated teams of professionals, was one of the long-term partners.
The collaboration between the two companies began in 2016, through an annual preventive maintenance agreement, through which Schneider Electric through the Services Division, managed to periodically evaluate the installed base of JTI electrical distribution equipment and to constantly return with recommendations for improvement of the electricity distribution system in the manufacturing area.
The most recent turnkey project for the JTI plant in Bucharest involved the design, supply of APC equipment by Schneider Electric, installation services performed with Innova Engineering SRL, authorized partner of Schneider Electric and integration into the existing EcoStruxure Power Monitor Expert software.
The solution was designed based on the customer's needs to prevent power problems in the national grid, which affected the production flow, requiring frequent repairs to robotic installations and thus reducing operational efficiency. Location related restrictions and investment and operating costs were also taken into account.
"A key aspect of the project we implemented for JTI was the efficient collaboration between the Schneider Electric Romania team, the authorized partner that installed and integrated the equipment and project managers from the client," explains Oana Muscalu, Data Center Systems Sales Manager, APC by Schneider Electric. "In addition, given the difficult time we are going through, we have all made sure that we comply with all safety conditions, in order to minimize any possible spread of the Covid-19 virus."
The complexity of the project required a careful planning of each stage of implementation and thus everything worked within the preset terms.