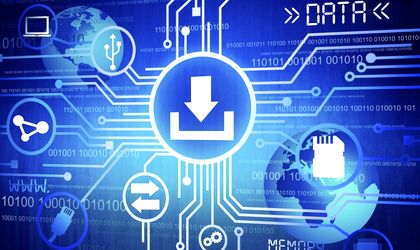 SAP, together with Adobe and Microsoft, is launching the Open Data Initiative, through which the three companies will offer organizations the opportunity to better leverage their own data to improve digital experiences for consumers. Open Data Initiative will create a unique portable platform portable consumption data model, which will lead to more transparency and better control over consumer data.
Open Data Initiative is to increase interoperability and data exchange between the platforms and applications of the three partners – Adobe Experience Cloud and Adobe Experience Platform, Microsoft Dynamics 365, SAP C / 4HANA and S / 4HANA – through a common data model. The data model will make it possible to use a common data lake service on the Microsoft Azure platform. This unified database will allow customers to use any application and development tool to create and deploy services.
"This strategic partnership is an important step in accelerating the digitization of organizations of any size. With greater efficiency in managing and using data, companies can reach a new level in customer relationships, offering them complete and integrated experiences, both online and in physical stores, "said Cristian Popescu, managing director of SAP Romania.
Data is the new currency in the digital age, and when unlocked, their value increases exponentially. By avoiding isolation, data is enhanced with Artificial Intelligence (IA) and multi-platform systems. With an unbridled informational flow, companies can get new details about consumers and take advantage of the opportunities they generate. Open Data Initiative provides organizations with the ability to better connect data across all departments, use Artificial Intelligence and Advanced Analytics technologies for real-time analysis, and feed critical business applications to make them more efficient. Companies can also deliver new types of services based on Artificial Intelligence to consumers.
"The principles underpinning the Open Data Initiative are: Each organization has absolute control over its own data, customers can use Artificial Intelligence to get relevant information from unified operational and behavioral data, implementation partners can easily use an open model data to develop digital solutions. Building on these principles, the primary goal of the partnership is to remove isolated data to allow a unified perspective on the consumer, helping companies better manage their data and develop their own privacy and security initiatives " mentioned Alexandru Jijian, Customer Experience Solution Engineering, SAP CEE.