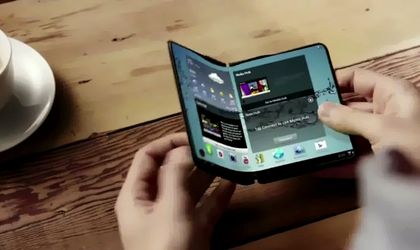 The war inside the smartphone industry is not only based on low prices, but also on spies that can steal the innovations. The Samsung technology that allows screens to bend was stolen and sold to two Chinese companies, according to prosecutors in South Korea, cited by CNN.
The District Prosecutors Office in Suwon, South Korea, charged 11 people with stealing tech secrets from Samsung. The prosecutors said that A Samsung supplier leaked the blueprints of Samsung's flexible OLED edge panel lamination to a company that it set up, that afterwards sold it to a Chinese firm for USD 14 million. The companies involved were not named.
Samsung invested USD 130 million and six years in the technology of the bendable screen, as it searches for the next "big thing" in the market that will keep the sales up and the market share high. Samsung is the world's largest smartphone producer with a market share of 20 percent in the last quarter, according to Canalyst data.
Samsung Display, a subsidiary of the Korean company, said in a statement that the prosecutor findings were surprising and appalling.
So far, the investigators have not been able to track and question the Chinese individuals believed to be involved in the case and asked for Interpol help in the matter. Out of 11 people indicted, three have been detained.