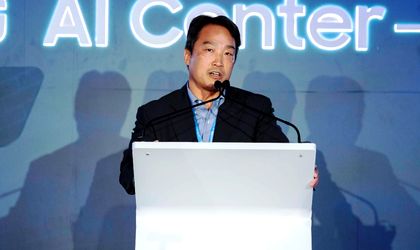 In addition to the five facilities in Korea, USA, Great Britain, Canada and Russia, Samsung Research is set to launch another AI center in New York that will focus on robotics. The company has announced that it will open a new artificial intelligence research center (AI) in New York City to strengthen its capabilities in this area.
Located in the heart of Chelsea, the New York AI Center will be headed by Daniel D. Lee, executive vice president of Samsung Research and global authority for AI robotics, who joined Samsung Electronics in June last year. In collaboration with an expert on Neuroscience AI technologies, H. Seungtian Seung, executive vice president of Samsung Research, New York AI Center, will lead advanced robotics research. As head of Samsung Electronics scientist, Seung will also be a counselor for advanced research into artificial intelligence in developing future business growth opportunities.
"We need to focus on creating new values ​​that make people's lives easier and more convenient by harnessing the power of artificial intelligence in Samsung products and services. To do this, our Global AI Centers, including the New IA Center York, must play a key role," said Hyun-suk Kim, president and chief of Samsung Research.
Samsung has announced plans to expand its advanced research capabilities in AI to employ around 1,000 professionals by 2020. It will be Samsung's sixth communications center around the world and will work in partnership with other institutions research by Samsung. Additional AI centers are located in Korea, Canada, Canada, Russia and America.
"We are pleased to open a new Samsung AI in New York, specializing in robotics research. New York is one of the world's major cities, and with this new feature we can harness the tremendous talent in the area. Looking forward to collaborating with leading universities and academic centers in the region," said Daniel D. Lee.
The location is located on 123 West 18th St, New York. The opening ceremony took place on September 7 in New York City with about 100 guests, including President Kim Seunghwan Cho, Executive Vice President of Samsung Research, Geunbae Lee, Head of the Samsung AI Center in Seoul, Professor Daniel P. Huttenlocher, Dean at Cornell Tech and Professor David Tank, Director of the Princeton Neuroscience Institute.
"The AI ​​domain has made revolutionary breakthroughs, ultimately accepting neural networks. This is just the beginning of a new innovation period in AI, and we at the Samsung Research Center in New York are proud to be part of these exciting studies," said Seung.
Global AI Centers will contribute to Samsung AI research with their unique regional strengths, and Samsung will continue to expand its AI centers and other technologies to strengthen its leadership role in IA research in industry.