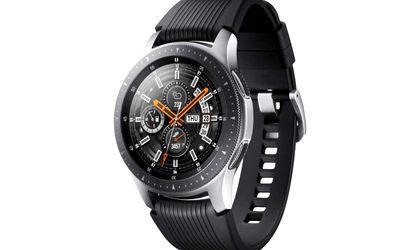 Samsung Electronics launched the new Samsung Galaxy Watch, a name change after Galaxy Gear, with a longer battery life, LTE connectivity, wellness capabilities and timeless and personalized design.
"At Samsung, we have a long history of offering multiple choice users, while preserving innovation in our products. We are delighted to continue the tradition of the Galaxy line through wearables." The new Galaxy Watch was designed for all lifestyles to help to meet consumers' needs, such as longer battery life to stay connected longer and better health tracking, helping users reach their goals We offer them connectivity experiences all around their wrists, " said DJ Koh, president and CEO of the IT & Mobile Communications Division, Samsung Electronics.
The Galaxy Watch battery life of up to 80 hours eliminates the need for daily charging and thanks to the LTE connectivity is a truly independent device experience through messaging, mapping and music. Inside the watch is an Exynos 9110 dual-core 1.15GHz chipset, which is a brand-new piece of tech we haven't seen in any device before. The 4G version comes with 1.5GB of RAM, while there's 768MB of RAM inside the smaller one.
Users can also start or end their day with briefings to keep up-to-date with tasks, weather news and the latest version of their program. The smartwatch offers a holistic health experience with the new stress management tracker that detects high levels of stress and breathing exercises to help users balance and focus. More than that, Galaxy Watch tracks all sleep levels, including REM cycles, to help users adjust their sleep schedule and get the rest they need.
Galaxy Watch adds 21 new exercises that can be performed inside, following a total of 39 workouts that allow users to personalize and change their routine.
The smartwatch comes in a variety of sizes and styles – a 46mm Silver version or a 42mm Black or Rose Gold version. For the first time, Galaxy Watch offers analogue clocks and hourly clocks, as well as a deep-shadow effect that defines every detail on the clock's face to give a traditional look. In addition, the durability the watch is certified at Military level with Corning Gorilla Glass DX +, and water resistance with a rating of 5 ATM, allow long-term use, regardless of the environment.
Galaxy Watch will be available from August 24, 2018 in the US, selected operators and official stores from August 31, 2018 in Korea and from September 14, 2018, in other markets and the price on Amazon Germany is around EUR 250.