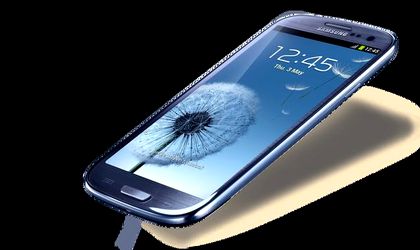 The "made in China" products have become a standard in the electronic world. If 20 years ago was just a cheap place to make acceptable electronics, today the Chinese industry sets the standard. And, of course, they have competition over the world, mainly in Asia, in countries like India.
Samsung Electronics, the Korean company that makes a huge range of products, inclusive phone display for iPhone, has opened a factory in India, which is set to be the world's biggest mobile phone manufacturing plant.
Situated in Noida, close to the capital city Delhi, the factory is able to produce up to 120 million units per year. Samsung will use it to make the entry-level phones, that sells for USD 100 or less, as well as flagships like Galaxy S9, according to TheVerge.com.
India is a major smartphone market with 400 million users, but the potential is immense with a population of 1.3 billion. Samsung shipped 124 million units in 2017 in India, according to IDC data, which means that the Noida factory can account for a huge part of those sales. The Korean company was recently overtaken by Xiaomi as the biggest vendor in India so the new plant is trying to change that situation.
The Indian prime minister Narendra Modi is pushing a "Make in India" initiative, through which it has increased tariffs on imported products, including for mobile phones, so every device coming from outside India will have to pay a fee of 20 percent.
Meanwhile companies like Xiaomi and Apple has started to build their own Indian-market phones in India. Apple has assembled in India the SE model and now has started the production of S6.