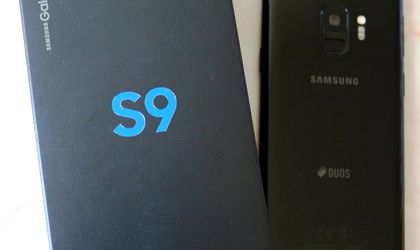 Samsung Electronics had a profit of USD 13.2 billion in the last quarter (Q2 of 2018), after reporting record profits in all the four quarters of the last fiscal year. According to the earnings guidance published by the company, the operating profit expected for Q2 is USD 51.8 billion, a 0.7 percent decline in sales, while the profit went down 11 percent.
The results are caused by slow sales for Galaxy S9, the latest flagship, according to the analysts. The sales of S9 are expected to be lower than the sales of Galaxy S3, with a predicted total of 31 million units in 2018.
The S9 problem is that is very similar to the predecessor S8. With improved camera and overall performance, the upgrade it seems not enough to convince clients to buy the unit. This puts pressure on Samsung to come with new things for the next devices and the first that will show what the producer can do is Note 9, expected next month.
The best ever S sold is Galaxy S7, which have been sold in 2016 in over 50 million units.
Samsung will have to face, this year, the slowing of OLED panels sales after Apple decided to use LG as a second manufacturer for its screens.