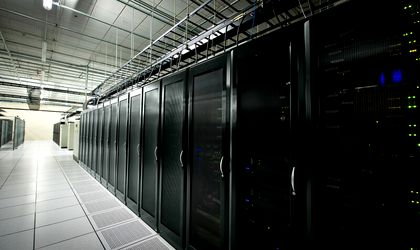 The Data Center market in Romania has grown by about 25-30 percent in 2018 as a result of massive investments made by two of the most relevant telecom operators and the launch of the largest cryptomining farm. A generic market analysis shows that in 2018 more than 3,200 square meters of useful floor space, about 850 racks, have been added and the additional power consumed is about 5 megawatts.
The data were synthesized for the 2019 edition of the DataCenter Forum Tema Energy, the event organizer and also the market leader in the design and construction of Turnkey Data Center. The estimate is based on data analysis for the top ten infrastructure projects conducted in 2018.
Growth trend is sustained over the long term and follows the global evolution of industry. For 2019, the key players in the implementation plan to use at least 2,500 sqm of dataroom, over 770 racks and a power consumption of about 4.5 megawatts, only as a result of private investment. Complementarily, by 2020, the governmental environment, with various investments at the level of ministries and public agencies, will add at least 1,000 square meters of useful space and 250-300 racks. Thus, the market will maintain a similar growth rate.
"Data Center in Romania – Infrastructure and IT – had an interesting development in 2018, through the projects generated by four large operators. The investments were massive and the technical surface added, both greenfield projects and expansions, exceeded 2,300 sqm, mainly in Bucharest and in Cluj, along with other smaller projects, especially refurbishment, contributed to a 30 percent increase in the profile market as compared to 2018. The growth was generated by the business environment requirements for collocation services, cloud computing, BigData projects, and Artificial Intelligence but also the exploitation of opportunities at the cryptomining level, but we are far from potential and the big European operators are still analyzing entry into the local market, and the growth trend will remain in the next 2-3 years, especially since the governmental environment is about to start several projects that require high computing power and professional IT infrastructure hosting facilities," said Mihai Manole, general manager Tema Energy and organizer of the DataCenter Forum Romania event.
In the coming years, players in the market will have to pay more attention to the training of data center technology specialists. Human Resources, according to a study of the Uptime Institute, are the main industry challenge, with 45 percent of Data Center managers estimating that the lack of qualified staff will limit their development over the next five years.
Data Center Forum is the only event dedicated to the Romanian industry and combines themed presentations with demo sessions and an extensive exhibition area. The event will take place on 8 May at the Willbrook Platinum Center in Bucharest. The event is organized by Tema Energy, a solution integrator and data center infrastructure.