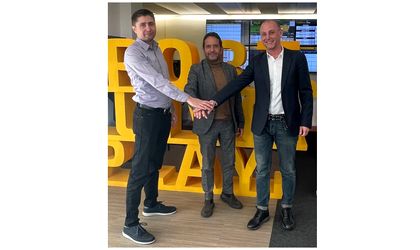 Bucharest-based betting and gaming technology solutions provider, Net4Media has partnered with SKS365, one of the main operators in the international betting and gaming market, to enhance the digitalisation and personalisation of SKS365 betting shops' gaming experience.
This is the first agreement signed with a gaming and betting operator active in the Italian market and it will allow SKS365 to manage from a single centralized platform the release of digital content for the Planetwin365 network, about 1.000 shops in the country. Thanks to the technological solution owned by Net4media, each Planetwin365 shop will be able to offer its customers a series of customized content – from banners to promotional videos, from live broadcasts to live odds and unlimited variety of full HD virtual games from any provider – making a significant step forward in the digitization process of SKS365's network.
Net4Media's content automation and flexibility will thus enhance users' gaming experience in Planetwin365 shops, creating a phygital environment where digital content that goes along with traditional offline entertainment can be diversified and enriched according to users' gaming habits and preferences. This innovation sets SKS365 as a market trendsetter, in line with the company's omnichannel strategy of investing in the retail channel, providing customers with new services and features with high technological standards.
"Getting into a partnership with SKS365, one of the leaders of the very competitive Italian market, honors us, but also comes as a confirmation of the technological level reached by our complex platform." says Liviu Popovici, Partner and Commercial Director at Net4Media."The signing of the agreement with SKS has behind it months of testing and personalization of Net4Media products to meet the most demanding expectations of SKS365 specialists. It was a laborious process of identifying and monetizating of the synergies between the best betting experiences and the highest technological standards that also unveiled the attention SKS365 pays to its customers and which very much helped us to further improve our platform. "
"The partnership with Net4Media makes us particularly proud and represents a very important step towards the shop of the future, in which the customer takes center stage," says Luca Grisci, Senior Director Commercial Retail at SKS365. "Offering a cutting-edge and more engaging gaming experience also in the offline channel is the key to remaining competitive in the market, and we have no doubt that this agreement will make the interaction with our customers more interactive and digitized, ushering in a new era of retail entertainment. We are convinced of the potential that Net4Media's technology platform offers us, and we look forward to using it to provide our customers with targeted and constantly updated content that can meet their needs".