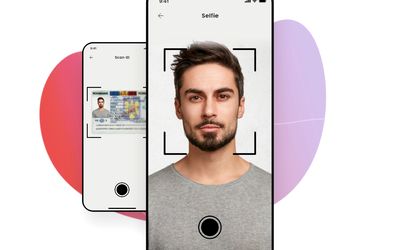 Romanian digital identity startup Qoobiss has launched QOOBISS AML, a solution designed to help companies in the financial sector automate the verification and monitoring of individuals and corporate entities, in order to determine their compliance risk.
ECOFINANCE ROMANIA, the non bank financial institution that offers advanced online lending products, is the latest company to use the Qoobiss AML solution. ECOFINANCE ROMANIA develops and brings to the Romanian market online credit solutions, offering services adapted to the needs of consumers and based on the best international practices. The products offered by ECOFINANCE ROMANIA allow customers to get an online loan in just a few minutes, safely and without the need to visit a physical branch.
"International and local regulations require companies in the financial sector to take measures to prevent money laundering and terrorist financing. These are collectively called AML regulations and represent one of the most frequent services requested by our clients," said Cătălin Micu, Project Manager at Qoobiss.
AML tools refer to the laws, regulations and processes that make it more difficult for bad actors to attempt to hide the origin of ill-gotten funds acquired through crime, drug trafficking, tax evasion, fraud, terrorist financing or corruption. To prevent the attempts to move money through financial institutions or legitimate businesses, companies are responsible for monitoring and reporting suspicious transactions. Regulated institutions can face substantial fines and other consequences for non-compliance with AML regulations.
"Anti-money laundering regulations set out a company's responsibilities to assess its customers' money laundering risk and to monitor and report suspicious transactions. The process of verifying the identity of users is an expensive one for any type of business because the implementation and running of compliance procedures require important resources to be allocated, both human and technological. The QOOBISS AML solution is fully automated and helps fintech or financial companies to easily identify their customers and assess their risk profile right from the onboarding process, with minimal costs from the company. We are certain that ECOFINANCE ROMANIA will increase the efficiency of its business due to the implementation of the Qoobiss solution dedicated to establishing the compliance risk." explained Catalin Micu.
—
"The ECOFINANCE ROMANIA takes another step in aligning with local and international standards for the security of transactions that are carried out. We were happy to become partners with Qoobiss, as this collaboration comes with a gain in terms of accuracy and efficiency of our systems. Moreover, on this occasion we reiterate the importance of responsible lending, one of the core values ​​of our company", said Rucsandra Stanciu, General Manager of ECOFINANCE ROMANIA.
The Qoobiss verification and monitoring compliance solution is a REST API type service that allows the verification and monitoring of entities, established by the beneficiary, in accordance with international sanctions lists as well as publicly exposed persons (PEP).
Thus, the QOOBISS AML solution enables verification and monitoring services from the following perspectives:
Individuals and companies subject to international sanctions;
Publicly exposed persons;
Individuals and companies subject to restrictive regulations by local or international authorities;
Individuals and companies exposed in terms of reputational risk;
Persons and companies with profiles that may represent a risk;
State-owned companies;
Persons pursued by the Police.
Lists for internationally sanctioned individuals and persons wanted by the Police are verified by Qoobiss and updated in real time.