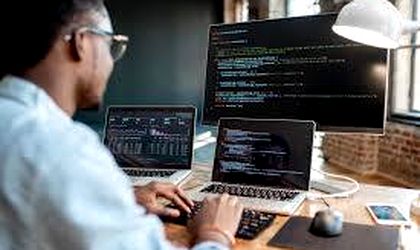 Romania has one of the largest pool of developers in CEE and this could be the base of the new generation of successful IT startups.
By Claudiu Vrinceanu
Romania is long been known as home to a pool of great developer talent – the second largest in Central and Eastern Europe (CEE) at 139.000, more than countries like Czech Republic and Hungary.
The regional champion is Poland, with 401.000, over twice the number of Romania in second place, according to a Polish Development Fund (PFR) study.
Czech Republic, the third country in Central and Eastern Europe, has 130.000 IT developers and Hungary 105.000 programmers.
However, a recent study conducted by Codecool shows that Romania has an annual deficit of over 15,400 programmers.
Data published by the National Institute of Statistics (INS) indicated a number of 140,000 employees in the IT industry in Romania, most of them in Bucharest (46%), Cluj (12%), Timisoara (9 %) and Iasi (6%).
This year, in May, the average net salaries of Romanian employees working in the field of information technology were about 7,800 lei (1,600 euros), being the highest in the Romanian economy, but among the lowest in the IT industry globally, the local market remains extremely competitive in terms of wage costs.