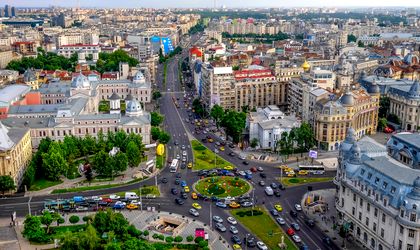 Romania is among the 30 most favourable markets for US and UK tech firms, based on a wide range of factors, including the availability of skills, complexity of the regulatory landscape, quality of connectivity and infrastructure, GDP growth, and inward investment.
By Claudiu Vrinceanu
Romania has been included on a list of the world's best markets for tech companies in both the United States of America and the United Kingdom. International business growth and development company Velocity Global ranked Romania 29th in its Global Expansion Tech Index, which is part of a report on global expansion opportunities for the tech industry.
The study examines the top markets for tech companies and considers metrics like regulation, knowledge, and growth, while the index lists the 50 best locations for international expansion. Countries were scored according to a range of factors, including their regulatory landscape, availability of skills, and quality of infrastructure and connectivity. Countries like Italy, India and Greece followed Romania, and Europe was named the most desirable global destination. The top performing countries in the index were the Netherlands, the US, Hong Kong, Denmark, and Singapore, having scored highly on each of these metrics. The research is based on the expansion ambitions of 1,000 US and UK tech companies. The survey revealed that 90 percent of tech businesses across both countries were planning to expand to a new market within the coming years, and that access to new customers and talent were the key drivers behind this.
Evolution of the Romanian tech ecosystem
After years of constant growth, 2019 set a new milestone in the development of the Romanian tech startup ecosystem. It was growing up and attracting investors' interest. Funding of Romanian startups became more sustainable and diversified. The pipeline of local and international ventures is no longer driven by a few small-sized companies in e-commerce and marketplaces, but rather shows a balanced mix of innovative ideas in FinTech, Biometrics, Blockchain, Robotic Process Automation and HR solutions, according to an EY report.
Bucharest is the main hub in Romania, driven by its strong digital workforce and diversity. Top funding is driven by international investors with only a few local Romanian funds able to participate in Series A+ rounds.
Top priority for tech firms: establishing presence in a new country
A broader international footprint is less common for tech companies—only 20 percent of businesses have an international presence in four or fewer countries. Further, the share of firms with a widespread global presence is currently small—just 8 percent were active in over 14 different countries. This is set to change rapidly in the years ahead.
For any growing business, establishing a presence in a new country is an exciting time, but it can also be daunting and stressful. Given these challenges, Phil Dunne, head of international development for EMEA at Velocity Global, argues that firms should be looking beyond the most obvious targets, as there are plenty of countries that are currently more attractive to tech businesses looking to expand. He said: "Saudi Arabia, South Africa, Israel, Portugal, and Greece are all current examples of places where government incentives are having a dramatic effect in terms of retaining tech talent, and we're beginning to see more US and UK companies employing people in those places as a result."
For Romanian tech companies, the external barriers are the bureaucracy in Romania and the lack of support from the government, according to a Romanian Business Leaders study. It seems that Romanian tech firms need a very smooth transition within the target market, minimising risks and having more external support. One out of three Romanian firms believe that they don't have personal barriers within this process. However, those who did state their personal barriers mentioned the lack of connections and experience/knowledge about the market.