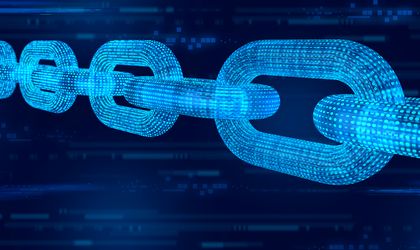 Long gone are the days when business processes were slow and manual, and nothing could have been done regarding it. Just by taking a quick look into how today's businesses operate, it's quite obvious there has been a big shift to automation and decentralization. Companies are automating their processes as they understand there are numerous benefits they can enjoy such as completing tasks faster, reducing human error, and lowering costs. But, there is so much more behind it if you add another factor – blockchain technology. Blockchain workflow automation is helping organizations across the world that rely tremendously on transactions and document-based processes to move forward in their digital transformation. 
Blockchain Technology 
Did you know that blockchain technology was originally created for the digital currency Bitcoin? However, since then, this technology has been applied to a wide variety of different uses. The key concept of this technology is a shared database that is distributed across various computers. These transactions are represented as "blocks" and each person that is a part of the blockchain network has access to the complete record of transactions in the database, while also having each transaction approved before adding it to the database.
The reason why blockchain technology is so popular is it is so much more than just a trend of the season. All of the transactions are way more secure when compared to the alternative options, as it's both distributed across numerous systems and immutable. In other words, blockchain cannot be altered by a person alone.
Business Process Management
Linking business process management with blockchain technology is also known under the term smart contract. If you haven't heard of this term so far, a smart contract is like an automated lawyer or middle person that mediates a transaction between two parties. One of the best examples to explain smart contracts to someone who hasn't heard of it is by using a vending machine. You don't buy a drink from the store or from the manufacturer when you get it from the vending machine, so we can think of it as a middleman, right? It will take your money, verify the amount, and then give you the product you paid for.
When talking about legal document management, a smart contract is a software protocol that helps people exchange money, properties, or any other valuable item. These contracts are self-executing, which means that the contract terms are hard-coded into the program. So, if one of the parties provides the funds that both parties agreed to, the contract can automatically release the item discussed in the contract.
So what is a DMS system and how can blockchain improve it? Similar to smart contracts, documents can be linked with blockchain technology not only to help facilitate business and legal transactions but also to be used for crowdfunding or voting.
Smart Contracts & Workflow Automation Software
Workflow automation software is able to work together with smart contracts to make the most of their possibilities and integrate them into the existing processes of companies. For instance, process maps can be utilized to depict and visualize the blockchain workflow when it comes to smart contracts. The users can even drill down to detect bottlenecks where each smart contract has thrown an exception and optimize the flow.
These workflows can send email notifications to alert users when each contract is about to expire and begin creating a new smart contract. Also, you are able to extract information from the smart contracts and use that information in other important processes, such as filling other documents or triggering an event.
How Blockchain Affects Business Process Management
Smart contracts can eliminate the need for a middle person with the help of blockchain technology, which enforces contracts, verifies transactions, or even performs background checks. This means that business process management software can automate business processes better and manage new technology embedded in any of the processes.
This business process management software can easily manage smart contracts and other complex and large business processes. All in all, blockchain aims to increase trust between network members while reducing the need for the friction and inefficiencies of various layers of having middlemen.
Blockchain workflow creates a digital trail of all the transactions in the organization making transactions almost impossible to falsify and audits much smoother. For instance, there is available software to mine Bitcoin, so traders can easily generate new cryptocurrency tokens. All of the auditing and compliance processes will become much faster and efficient, allowing the customer as well to enjoy all these benefits of blockchain technology.