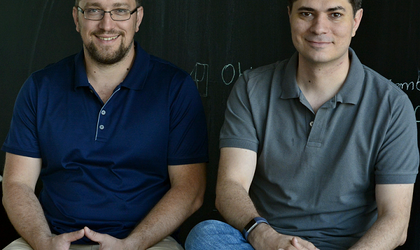 QUALITANCE, the international technology and innovation company founded in Romania becomes part of the ALTEN Group, following the approval of the acquisition transaction by the Romanian Competition Authority. Furthermore, the company founders will be pursuing the directions they have focused on for the past few years.
Radu Constantinescu will continue to lead the company operations as Managing Director of QUALITANCE, which remains an independent entity within the group. Ioan Iacob will further develop FLOWX.AI, the technology start-up initially incubated in QUALITANCE, which attracted the second largest seed investment in Europe at the end of 2021 – 8.5 million dollars and which has expanded its international presence.
After a year of transformation on all levels, QUALITANCE ended 2022 with an estimated turnover of EUR 17.5 million, which translates into a 35% increase from the previous year, and continues its upward trend with the objective of a 20% annual growth and an improvement of its profitability, driven by the continuous development of its two business lines – technology innovation services, including product design and development, and technology outsourcing services. The company will keep its identity and autonomy, both in business generation and governance, and will integrate ALTEN's operational model in several stages.
Together with the ALTEN Group, QUALITANCE prioritizes its international expansion, with a core strategy that aims at the development of technology partnerships in Central and Eastern Europe, but also in the USA. In 2022, the company grew its portfolio of clients and projects across industries which have been its main target in recent years, namely financial services (banking and insurance), utilities and energy, technology, manufacturing. Furthermore, QUALITANCE will continue to develop its current local partnerships, with companies such as IBM (partner for almost 15 years), Banca Transilvania, Raiffeisen Bank, BCR Erste, OMV Petrom and with the biggest players in the insurance market, such as BCR Asigurări de Viață VIG, as well as its international partnerships with organizations such as Finstro, the burgeoning US fintech, or White Glove. At the same time, QUALITANCE will also advance its partnerships with innovative technology companies that quickly and efficiently solve the complex needs of large organizations, and FLOWX.AI is a technology partner that has the proven capacity to make such complex digital developments fully sustainable.
"By joining forces, as part of the ALTEN Group, we are confident that the strong synergy in our digital transformation services and competencies will enable us to create even greater value for the clients we are supporting in the local and international market, helping them accomplish their digital strategies in an agile, robust, and sustainable way. As companies at a global scale are facing huge challenges in their digitalization processes, QUALITANCE can now have a radical and immediate contribution in the evolution of such organizations", states Radu Constantinescu, Managing Director of QUALITANCE.
—
"The QUALITANCE team brings in the ALTEN Group a deep understanding of technology and of the development of digital solutions, experiences, and businesses, as well as a shared vision of what customer success entails. Through this valuable addition, which is exciting for us, we anticipate an increase in the geographical footprint of our group, especially in Central and Eastern Europe", adds Axel Girardetti, Director of ALTEN Group Central & Eastern Europe.
QUALITANCE will maintain its autonomy and current team, which numbers 220 technology and design specialists. This year the company anticipates growing the size of its team by 20%, an increase that is directly tied to the development of its projects and client portfolio.