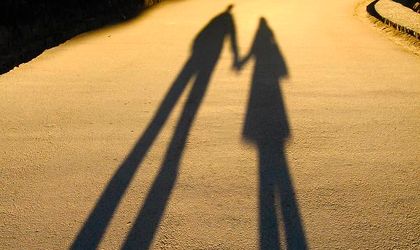 In an era of speed, when time is a luxury that few can afford, finding a soul-mate seems like the challenge of the century. Romantics may disapprove, arguing for a more spontaneous kind of love, but facts and figures show that there is increasing demand for matchmaking and dating services in an ever more modern Romania.
Corina Dumitrescu
Although the traditional way of finding love now means eyes meeting across a crowded room and butterflies in one's stomach, with fate acting as Cupid, things have not always been like this. It was not so long ago when families married off their young or members of the clergy intervened between members of their flock. Matchmakers, too, have existed since times immemorial in almost every corner of the world. But in today's time-pressed society they are back in demand, and Romania is no exception, quickly aligning to global trends.
In Romania, dating services currently consist of traditional matrimonial agencies, online dating firms (socializing sites), matchmaking agencies, as well speed dating and events companies, according to research undertaken by matchmaking agency Umbrella for Two. The local dating sites have reached a total annual turnover of around EUR 2 million, found the same source, and represent 50 percent of the dating market, supplying free access to those interested in socializing, while 32 percent of the market is made up of online dating sites and 15 percent traditional matchmaking agencies.
Matchmaking agency Umbrella for Two, which pitches itself as the only matchmaking and headhunting agency on the market, emerged in a context in which so-called premium clients, meaning the middle-upper and upper class, were being neglected by local dating services. According to the research done by the company, it appears that there are almost 630,000 single people aged between 18 and 65 in this premium category, 180,000 of whom are in Bucharest. This group basically consists of entrepreneurs, freelancers, top and middle managers, technocrats and clerks in the services area, among others, with incomes between EUR 800 and 1000. From this perspective, matchmaking is done more in terms of recruitment, abiding by the same rules of rigorousness that corporations use to find new employees.
"We will surely see a growing trend of people willing to ask for professional support in the outsourcing of the search for the right partner for a long-term relationship – just as when we look for a job, we head towards recruitment agencies. What's more, the selection of profiles in accordance with the client's requirements are a time and effort benefit on his or her behalf," says Umbrella for Two managing partner and matchmaker Oana Totora, who has solid experience in human resources and recruitment services in Romania.
The fees for the matchmaking service provided by the agency that Totora manages range between RON 250 and RON 1000, VAT not included. As a first stage, the service basically consists of a so-called emotional interview, in which the matchmaker gets to know the client, his or her interests, expectations and lifestyle, creating his or her "emotional CV". Then, a selection process is started and other users' profiles are recommended, from whom a shortlist is drawn up and if the choices coincide on both sides, a first date is arranged. If the two decide that they want to continue their relationship after meeting a few times, they enter a standby period of six months, during which they may seek consultation services from the agency to help with the next steps of their relationship. An interesting aspect concerning Umbrella for Two is that the headhunting – or perhaps hearthunting – process has an emotional level, recruiting top singles in Bucharest from various social events in the city.
Even though Umbrella for Two has been active since early 2010, it has already had success stories, with some clients engaged to be married. In the near future, Totora hopes to expand the agency (which currently consists of three employees) to other major cities in Romania, such as Timisoara and Cluj. More about the agency can be found on www. umbrellafortwo.ro.
A growing trend on the Romanian dating market is speed dating, a time-efficient means of meeting a potential "the one". Singlebell provides such a service in Bucharest, promoting dynamic offline romance since January 2010. The service consists of a meeting between seven women and seven men who talk to each other through rotation for seven minutes during each session. Participation costs RON 40, which also includes a drink at the location.
"What we are currently focusing on is making the concept popular and gaining Romanians' trust, as they are currently skeptical of the seriousness and efficiency presented by these meetings," says Valeria Simona Ion, founder of Singlebell. "What sets us apart from other similar firms is that we do not omit the matchmaking stage of our service. We select the evening's participants, depending on their level of education, profession, age, hobbies, as well as aspirations." After the meetings, she adds, feedback is offered, as well as consultancy on dating and relationships.
Singlebell's clients have an active social life, lack the time to look for a partner, are aged between 21 and 45 and have gone through higher education. In just a few months of existence, the agency has had success stories with couples who met for the first time in the speed dating sessions.