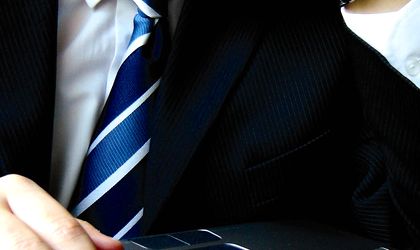 For an IT business, Silicon Valley may be the El Dorado of financing, HR resources and partnerships. If you are not there, you practically don't exist. However, most SV start-ups will fail in the first few years. So, why should a Romanian entrepreneur go to a place where the chances of success are so low? BR looks over the pros and cons with local pundits who have taken the plunge.
Otilia Haraga
It's like in that Frank Sinatra song, "If I can make it there, I'll make it anywhere."
Silicon Valley is known as the land of start-ups, and so the rate of bankruptcies is very high. "General statistics show that many start-ups will fail before their fifth anniversary. I was reading the other day in an article that Silicon Valley could well be called Failure Valley," Radu Georgescu, chairman of GECAD Group, tells Business Review. Others don't even give them that long. "Years? More like three days for a business to disappear," Cristian Nacu, president of South Eastern Europe's Private Equiti Association (SEEPEA), tells BR. "In America, there is a difference in vision. Failure is not seen as a negative, but as a positive. Even if you failed, this means you tried, had an idea and the determination to push that idea forward," he explains.
By contrast, Europe is not so kind towards failure. "In Europe, failure is seen in a negative way. It's a matter of culture, legislation, and other things that come into play here. But it is important to try to assume risks," he adds.
Romanian tales from Silicon Valley
"I go to Silicon Valley whenever it is necessary, but I have not moved there," says Georgescu.Avangate, part of the Gecad Group controlled by Georgescu, is one of the largest producers of applications of the ESD (Electronic Software Delivery) type. Avangate opened its US office in 2007. "Being a software company and not having a presence in the largest software market is like driving with the brakes on," says Georgescu.
Results were not spectacular at first since the timing almost coincided with the start of the financial crunch on the US market. "Little by little, sales started to grow. The crisis has been over for a long time there and the next boom is already visible, especially in spectacular transactions and stock exchange listings (such as LinkedIn and Skype)," says Georgescu.
Avangate has big expansion plans, especially in the US. The goal is annual revenues of USD 1 billion by 2015 and to list the company on Nasdaq.
"At the moment, the Avangate office in Silicon Valley has employees, but there are numerous changes going on that will be announced over the course of this year," says Georgescu.
Another Romanian company, Netopia System, is a supplier of mobile services that was founded in 2008, having a strategy to establish and consolidate a presence in Silicon Valley.
"For a technology and services company, Silicon Valley is the center of the known universe. Through this step, we have access to both a network of partners and potential clients, investment funds and global communication channels, which is impossible to realize in Romania or Europe, unfortunately," Antonio Eram, CEO of Netopia, tells BR.
 BitDefender, a Romanian producer of security solutions, opened its office in Silicon Valley in 2007. At the moment, the team is located in Santa Clara, close to San Jose, the Silicon Valley capital, where companies such as Intel, Nvidia and Sun Microsystems have their headquarters.
"In Silicon Valley, we have the base of operations for the sales and development teams that pursue new partnerships in the industry, with a focus on integrating BitDefender technologies into the solutions of other actors on the global market," says Talpes.
Will it make you or break you?
Even though very few make it, still they come. "Investors are not the warranty for success; it's one's own efforts, the will to succeed and having a good product/service. If these exist, success can happen. In 99.99 percent of cases, those who went to Silicon Valley for financing did not receive anything," says Eram.
An entrepreneur thinking of establishing a presence there must have very clearly defined goals in mind. "Silicon Valley can be a mirage for entrepreneurs. In order for your vision to come true, you must know exactly what you want: do you need to bring more skills into the team? Do you need to move your decision center there? Do you wish to provide your own solutions and technologies to potential local partners? Do you want to attract investors and start relations with key analysts?" Florin Talpes, CEO of BitDefender, tells BR.
"If you have a business that works, you target the global market, have a clear strategy that makes the difference and have sufficient resources (a team of two-three good experts there can cost at least USD 1 million a year), then you can go ahead and open an office there," he goes on.
However, an entrepreneur who dreams of making it there must have this engraved in mind: "Silicon Valley generates huge successes in online and technology, but at the price of eight failures out of ten attempts," he adds.
With so many obstacles, many would wonder: why bother?
Because there is a huge amount of resources an entrepreneur can tap into. There is an HR pool of better project managers and experts. There are also financial resources, since you can attract more funds. Thirdly, exit possibilities are far more numerous. "In Bucharest, for instance, there is not a functional stock exchange. Not at all. In the States, there is Nasdaq, where a great deal of IT firms are listed. In Europe, too, there are not that many financial markets on which to list a technological company," says Georgescu.
"Investors are interested in only one thing: profit for the funds in which they have invested, since, in turn, they also attract money from elsewhere. In order to invest, they need to understand that they have in front of them a solid team with a perfect project that can bring them a profitability rate in a short time," says Eram.
It is also true that investors here think big. "Investments under USD 10 million are pretty much out of the question there, except for angel investors," says Georgescu.
Networking is the main tool that leads an entrepreneur to investors. "You have to attend events in your industry. First you have to do it at home to meet more and more people who work outside the country, and have an idea how the business is developing elsewhere. Then start going to events in Europe and the United States. Meanwhile use LinkedIn to the utmost. And when you can schedule four-five meetings a day in Silicon Valley for a week, then book the plane ticket and accommodation and go. I would also recommend finding a mentor who should be familiar with Silicon Valley, whether Romanian or not," says Georgescu.
"My advice would be: get a visa, buy a ticket and go and stay there at least for a month. After that, you will be able to better understand how you can achieve success in a global business," says Eram.
This time might also provide a useful idea about the drawbacks. "The distance/time zone and the money, that's a fact," says Georgescu. "You need some cash, either from the development of the company or a first financing round, in order to start an office of, let's say, one to two employees. You need money not just for offices but also for the journey because working at a distance in a 10 hours-different time zone is not very easy," he notes.
A Romanian entrepreneur in Silicon Valley must also adapt to a different pace and business culture. Talpes comments that in Silicon Valley the IT&C entrepreneurial climate is extremely buoyant, while the legal and fiscal framework is different as in any American states there are specific practices regarding fiscality and work contracts.
Networking is less based on family relations and friendship but on value. The execution speed from a simple idea to launching on the market is huge and there is continuous innovation in business models.
At a cultural level, the differences lie in leadership thinking at a global scale, learning from one's own mistakes and staying true to one's word.
But these challenges come in a package with big opportunities.