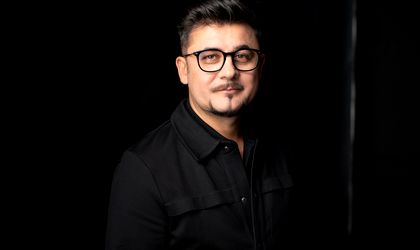 Cristian Onețiu accepts the challenge of becoming the first TOKHIT advisor, the unique social network based on blockchain and NFT, launched by Welthee Launchpad. Thus, the entrepreneur is the first member in the Advisory BOARD that the startup aims to create. After several discussions between him and the entrepreneurs who founded TOKHIT and Welthee, Andrei Ureche (Vandy) and Cristian Voaideș, Cristian Onețiu joins the project, convinced by the innovation brought by the Romanian startup and the vision oriented towards the complete freedom of content creators.
The entrepreneur has over 15 years of experience, during which time he has developed businesses that have exceeded 100 million euros. His expertise will bring clarity, accelerated growth and, above all, credibility.
"I believe in innovation, democratization and global decentralization. Therefore, when I see projects that  in the same things and come up with concrete solutions, together with a team determined to accomplish this, I am very willing to help with my expertise, my relationships, my reputation, my personal investments and attracting other investors. The launch in Dubai, where I have recently moved, is an ideal opportunity for me. Right here, from the epicenter of Blockchain and technology investors, I can help much better. In Dubai there is great investment interest for companies that have the potential of Unicorn. And I believe that TOKHIT has this potential", said Cristian Onețiu.

"We are happy that Cristian Onețiu has joined us and we treat his interest in TOKHIT as a vote of confidence from an entrepreneur with extensive experience in scaling businesses. The openness with which our revolutionary idea was received on the international market makes me confident, the public is ready for a new stage in Social Media, and we are ready to rise to the level of their expectations", said Andrei Ureche (Vandy).
On September 22, the revolutionary TOKHIT project, initially valued at 3 million euros, will be presented to hundreds of top investors and influencers around the world at an exclusive event in Dubai. Participants thus have the opportunity to participate in the pre-sale phase, by purchasing packages of HITT Tokens at special prices. The pre-sale stage started on September 4 and the value of the purchased packages has so far exceeded the amount of 1.5 million euros.
TOKHIT is the FIRST social network for the creative industry, artists and professionals in various fields, with the NFT and Blockchain component, a revolutionary project initiated by Andrei Ureche and developed together with Cristian Voaideș. TOKHIT is launched through Welthee Lanchpad, an online investment platform on volatile markets, which provides a risk assessment.