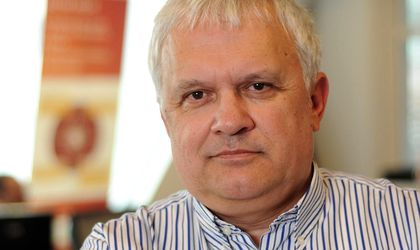 Advertorial
Endava opened the first office in Romania in 2006 following the acquisition of a local software company, and now has over 200 people in the delivery centers in Cluj, Iasi and Bucharest. Since then the company caught the attention of the business & IT community in Romania and was awarded this year for the rapid expansion in the region. We have talked to Marian V. Popa who is one of the pioneers of the IT industry in Romania and now in charge of Endava's operations in Eastern Europe.
What were the reasons to invest in Romania? Has anything changed since 2006?
When as founding members of IT business in the UK and Eastern Europe, we joined forces to form Endava, we were looking to respond to the demand for business expertise in the UK to be complemented by technical skills in an alternative nearshore location – we were looking to offer an alternative to India. Romania and Moldova are ideally placed for this aim due to the quality of the people, their world class software engineering skills, cultural similarities, time zone, and the alignment of organisations' vision and values was also a decisive factor. A few years later, we offer a unique alternative to our European customers and we benefit from the recent changes in the offshoring landscape which make Romania a top destination. Also, since Romania has joined EU it has become a more attractive location for clients in the financial services sector and infrastructure has improved significantly – communications, flight connections, office space.
The company has experienced an extremely dynamic growth, even during the last year when most companies were affected by the economic downturn. What were the milestones and how did you manage to sustain the growth of the organisation?
In 2006, Endava had a headcount of 70 people in our office in Cluj, but in less than 4 years we passed the 200 staff milestone in Romania. This is the result of an organic growth fueled mainly by our investment in the local brand and opportunities that our employees experience within Endava. In 2008 we opened a new office in Iasi, which has become a centre of excellence for Java development, and then in 2009 we had established an additional delivery centre in Cluj for managed services and a consultancy division in Bucharest. We have managed to keep a sustained growth in Romania during this difficult year, due to a well balanced portfolio of customers, made of both UK and USA customers, for which we deliver custom solutions using an Agile approach, and local companies for which we provide specialised software products. As the world economy entered recession, Endava immediately focused on cash management and cost control. The strong financial discipline has placed Endava in a strong position to respond to customer demand for greater work and to be fully funded for the resulting demands on capital. Endava staff have supported this approach, enabling retention levels to remain high.
How do you foresee Endava's development in the region in the next years?
We anticipate further growth of our existing development and support centres in Romania and Moldova – in Chisinau we have over 230 people. This year we will focus on our Iasi office, where we will move in the next months in a new office space which provides further room for growth – up to 100 people in this delivery centre, and we are also looking at opportunities for expansion in the neighboring Balkan countries.