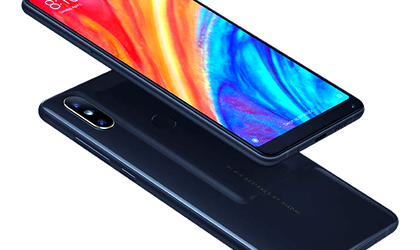 The Chinese smartphone maker Xiaomi has been present in the Romanian consumer market for a few years, but not officially. Now, Orange is the first telecom operator to exclusively bring the famous Xiaomi phone and accessories brand to Romania.
To celebrate the brand's entry into the Orange portfolio, customers are invited from September 22-23 at Orange's Baneasa Shopping Center store to test two of the most popular Xiaomi phones. In addition, those who will purchase Xiaomi phones during the two days of Orange Shop Baneasa will be rewarded as follows:
External battery Xiaomi Mi Power Bank (10000 mAh) for buyers of Redmi5;
Xiaomi Mi Band 3 fitness bracelet for those who buy Mi MIX 2S.
Orange offers two new terminals – Redmi5, offering top-of-the-line specifications and the spectacular Mi MIX 2S that captures both design and specifications.
Mi MIX 2S impresses with a 6 inch IPS Full HD IPS Displacement, some of the narrowest screen edges, and a curved ceramic housing. The design of the phone is complemented by top-of-the-line technical specifications such as the 2.8GHz Snapdragon 845 processor, 6GB of RAM, 64GB of storage space, and fast wireless charging.
Redmi5 stands out with a very good price-quality ratio, a generous 5.7-inch LCD display, 8-core processor and 2GB RAM demo. Future owners of Redmi5 will also be delighted with the 12MP camera or 3300 mAh battery that provides up to 31 days of standby time.
Along with the two new phones, Orange Romania continues to enrich and diversify the connected object portfolio, reaching over 110 references. Through these, customers can create their own connected ecosystem of products, plus the new Xiaomi Mi Band 3 fitness bracelet.
In the Orange offer, the Mi MIX 2S can be purchased with EUR 65 along with the Orange Me 45 subscription while Redmi5 is available from EUR 15 along with the Orange Me 20 subscription.