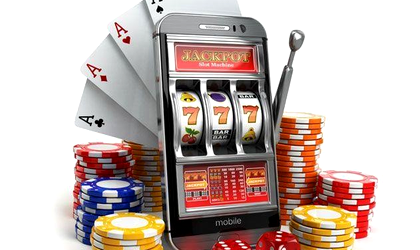 Each year, it's estimated that around 26% of the global population gambles online and offline. Casino.org reports that over 1.6 billion people would gamble worldwide and over 4.2 billion would do so at least once a year.
Thanks to technology, gambling is now more accessible. As long as you have a capable device and you're connected to the internet, you can play your favorite real money games and bet on sports.
However, that doesn't mean that gambling in casinos and betting establishments is no longer popular. Land based casinos are thriving and still popular in gambling hotspots like Las Vegas, Nevada, Macau, China, and Atlantic City, New Jersey.
Meanwhile, in India, online gambling seems to be all the rage. It's unsurprising since gambling is only regulated in three states. This means that no gambling operations are allowed outside Goa, Sikkim, and Daman.
Many Indians then choose to gamble online since it's neither legal nor illegal. No law has anything on online betting on offshore casinos, so Indians can place their bets online without getting in trouble.
Now, what are the key differences between gambling online and in land based casinos? Where is the best place to play real money games in India? Is it truly online? Keep scrolling to find out!
Land Based Casinos and Why It's Better
Land based casinos are your traditional brick and mortar establishments where you can play different casino games. Some land casinos also have sports betting shops or counters where you can place bets on different local and international sports events.
Land casinos are known for how luxurious they can be, especially the ones located in gambling hotspots like Las Vegas. If you've seen the infamous movie Ocean's Eleven, then you have an idea of how glamorous these places can be.
However, it's not all time that gambling places look just like that. There are also casino establishments that don't feel as glamorous. These are usually local casinos in small towns. Think of the casino that Marty and Wendy ran for money laundering on the hit Netflix show, Ozark.
Now, what would make land casinos the better option? Well, land casinos are still thriving for a reason. That's because these places can still give you an experience that you won't get online.
If you're someone who loves to travel and mingle with other players in person, then going to casino establishments is the better option. Many also see casinos as tourist destinations, especially when talking about the ones in gambling hotspots like Vegas.
These are the luxurious casinos that you'd want to experience when traveling to these places. Now, if you're looking for downsides, then that's how limited your options are when it comes to gaming. You're stuck with whatever is available on the casino floor unless you're willing to travel to another casino place.
Online Casinos and Why It Could Be the Better Option for Indian Players
Online casinos have been around for over two decades. The very first gambling site went online in the late nineties, and after that, online gambling pretty much took off. However, it was only in the last few years that there has been a significant increase in online gambling activities.
Many would agree that the pandemic has somewhat triggered the significant rise of online casino gaming and betting. True enough, many online casino operators did report a spike in web traffic since 2020.
However, even after the pandemic, experts still project that online gambling will continuously grow in the coming years. It has been steadily growing anyway even before 2020.
Online casino operators simply made gambling more accessible than ever. As long as you can go online with a capable mobile device, you're good to go. Many casino sites now also have mobile apps users can download so their gaming experience will be a lot smoother.
So, why is it the better option for Indian players? That's mainly because it's convenient. Since only three states have regulated gambling establishments, they no longer have to travel to place bets.
Online betting sites in India also accept Indian Rupees and allow transactions with the most convenient Indian online payment solutions.
When it comes to why it may not be a good choice, that's mainly because online casinos offering their services in India are offshore. That said, players should be mindful that they aren't protected by any local law when gambling on offshore casinos.
Conclusion
Should you be avoiding online casinos in India? Well, your online safety should always be prioritized and not sacrificed just because of convenience. The best you can do when gambling online is to do enough research on a gambling operator.
Read casino and betting site reviews to gain insight and see how your chosen gambling site would do business. Lastly, always go for casino sites that are licensed. Some of the popular online betting sites in India that you can trust today are 10CRIC, Parimatch, and 22Bet.