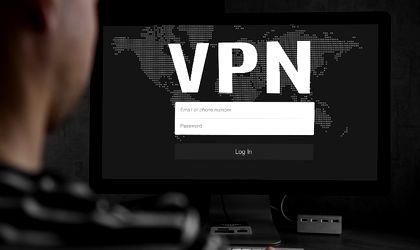 A Virtual Private Network (VPN) is software that enables anonymous and secure web browsing. To help you understand why you should use VPN, we've created VPN 101.
In addition to making your device appear in a different location, as demonstrated in VPN 101, a VPN can unblock restricted content and encrypt your data so that your Internet Service Provider (ISP) and others cannot see what you are doing online.
How does a VPN work?
An encrypted virtual tunnel is built between your device and a VPN server by a free VPN. Data is encrypted and rendered unintelligible in transit as it travels from your device to the VPN server.
The VPN server decrypts that information before sending you to the website or application you're attempting to access. In other words, you navigate away from the target page via the VPN server, though this typically has no impact on connection speed.
Without a VPN, your ISP can monitor every website you visit while browsing the internet. They can learn where you go to dinner, any possible medical conditions you may have, and the locations of your job, school, and housing applications.
Limitations of VPN
Remember that VPNs do not completely encrypt your online activity before downloading one. The IP address of the VPN server is recorded by websites when a user accesses them while connected to a VPN server.
Your VPN service provider may also record your real IP address, the time you connected to and disconnected from their server, and the date and time. Anyone with access to both pieces of information could cross-reference them to demonstrate that you were the person who visited a particular website (unlikely, but a government could have access to it).
Benefits of using VPN
Encryption & Privacy
Your ISP won't be able to see what you do online because a VPN connection encrypts your data.
The effectiveness of the various encryption and transmission techniques, or "VPN protocols," varies, but as long as you avoid PPTP protocols, you should be able to stay safe online.
It's essential to research various VPN providers before choosing one because different encryption methods have varying degrees of security. There are more than a thousand VPN service providers, and not all provide the same level of security.
Access Restricted content
You can access content from around the world that is otherwise restricted by using a VPN. This is because the VPN server's IP address, which can be based almost anywhere on Earth, replaces your own.
You can change your virtual location with the click of a button, giving you access to American Netflix, BBC Iplayer, and other services wherever you are.
To combat geo-spoofing, these businesses have cracked down in recent years and now identify and block some VPN remote servers. The majority of top-rated VPN providers still have this capability.
Commonly held Myths (lies) about VPNs
There are a lot of misconceptions on the internet about what a VPN does and doesn't do. Some of these come from VPN services, while others come from review sites with unqualified staff.
As I previously stated, I don't believe anyone who claims a VPN offers 100% anonymity, but there are still a few other myths worth dispelling here.
Myth #1: You must use a VPN when connecting to your bank.
I frequently hear people who ought to know better assert that a VPN is necessary to access any banking or financial website.
That is untrue.
Any reputable bank in the world does not permit non-secure connections. Simply visit your bank's website and ensure that the address begins with HTTPS:// rather than HTTP:// will show you that it is secure.
A secure website will use an encrypted tunnel to protect your data from eavesdroppers and confirm that the website you're visiting is legitimate, much like a VPN creates a tunnel between your device and the VPN server.
Myth #2: A VPN will shield you from malware and viruses.
It has nothing to do with malware defense; a VPN encrypts data you send and receive over the internet and lets you select your IP location. You are not protected from malware or viruses by VPNs. They simply don't do it that way.
Although Windows has built-in malware protection, I advise using a premium real-time anti-malware program like BitDefender, MalwareBytes, or AVG. It will also help if you employ a firewall.
Although they come pre-installed on Windows and macOS, they might not be in use, so checking your settings is essential.
Myth #3: VPNs protect you from online tracking.
The user-tracking industry is massive. Both Google Ads and Facebook Ads are adequately built. People believe that because a VPN is supposed to make users anonymous, marketing trackers will be ineffective, leading them to believe that using a VPN will keep them from being tracked online.
Once again, this is false. Most web tracking is done via cookies, which can be disabled on your computer if you are concerned, but some web functionality will be lost.