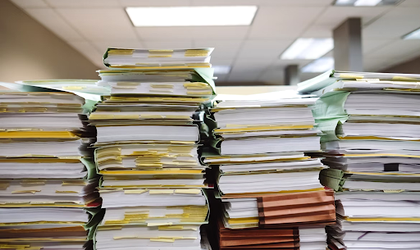 It's never easy to embrace new technologies in your workplace, but embrace you must unless you want to fall behind your competitors when it comes to efficiency and productivity. One surefire way to dramatically improve your overall efficiency is to encourage your team to make prolific use of online documentation that will speed up workflows, increase security, and enhance collaboration. Even the most Luddite of businesses can employ and adapt this technology to operations.
Streamlining Collaboration And Communication
In the ever-evolving world of the workplace, implementing online documentation may prove invaluable in improving productivity. Through the use of real-time editing and the various communication elements attached to it, online documentation can dramatically boost employee productivity by simply making their lives earlier and giving them one less thing to consider. During the heydays of yesteryear, when all documents required filling out and signing analog-style, your staff would be preoccupied with filing and finding every sheet of paper that came across their desk. Nowadays, they can merely fill out documents online, saving enormous amounts of time that they can put to better use. Moreover, if paperwork requires a signature from a client or someone else within the organization, it's as simple as sharing the doc and asking for a digital signature. As long as you use a dedicated software solution for the process, you can be guaranteed the signature is legitimate and completely secure. In addition, the reduction of miscommunication and time spent on revisions helps ensure that projects are completed on time, somewhat of a holy grail of management teams worldwide!
Reducing Environmental Impact And Cost
While most people will focus entirely on the productivity aspect of online documents, another vital point must be addressed. Paper is an enormous cost, not only in terms of money for businesses but also for the environment. By reducing the amount of physical paper, your organization will put a massive dent in its environmental footprint. At its core, the shift to online documentation minimizes the need for paper usage and waste, thus providing an environmentally-friendly alternative to more traditional methods. Additionally, the need for physical storage space is drastically reduced, as documents can easily be stored, shared, and accessed digitally. This eliminates the need for costly storage facilities and the associated overhead costs, such as those associated with printing, shipping, and document management. As such, the move to embrace online documentation is an effective way for businesses to reduce their environmental impact and cost simultaneously. In other words, it's a win-win situation, particularly for companies that use ESG factors in the way they operate and attract investment.
Digital Document Sharing Increases Security
As briefly alluded to earlier, digital documentation can greatly enhance security when shared and distributed among various employees and other stakeholders. In the days of yesteryear, physical documents could easily be lost, damaged, or stolen. However, with digital document sharing, you can ensure your sensitive information is secure and only accessible to authorized personnel. Moreover, you can track each object as it passes from person to person and check for any untoward activity that could be cause for concern. Digital document sharing allows you to set permissions and access levels for specific individuals or groups, ensuring that your confidential information remains confidential, and if you see something that might be an issue, you can simply revoke access and track down precisely where the leak occurred.
Digital Records Can Be Archived And Retrieved At Any Time
Perhaps the most significant advantage of using digital paperwork over its archaic physical counterparts is the ability to archive and retrieve them anytime with a simple search string. This results in peace of mind from the knowledge that your critical information is stored in a secure server and dramatically increased efficiency upon retrieval. Additionally, you don't need a dedicated archive department as you might when dealing with realms of paperwork because you can teach new employees your storage processes during their onboarding. When you add in the fact that AI is rapidly encroaching on every facet of the business, this process will become even more seamless and increasingly error-free.
You Can Track Changes With Audit Trails For Improved Accuracy
An audit trail used to involve professional corporate sleuths digging deep into employees' actions to find out where, when, and what changes were made to any documents of import. They serve an essential regulatory or legal function for many businesses, and their absence can have dire consequences. However, with the advent of online collaboration and sharing protocol, this job has become far more manageable and easier to present to any relevant authority that might demand to see how information is being used.
Online documents are an excellent way for businesses to step foot into the modern era and take advantage of the various technology that has now become synonymous with productivity. By implementing it into your operations, you will see a considerable uptick in efficiency from all departments, hopefully translating into higher revenue via cost savings.