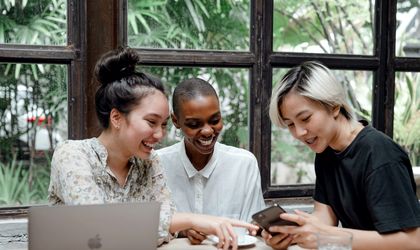 The casino industry has been around for centuries, and it has seen a tremendous amount of growth throughout its history. Despite the numerous challenges it has faced – from economic recessions to changing regulations – the casino industry has proven to be incredibly resilient over time. This is largely due to its ability to adapt quickly to new technologies and trends, as well as its focus on providing customers with an enjoyable experience. As such, the casino industry not only continues to exist but also thrive in many parts of the world. 
One of the key aspects of the casino industry's success lies in its emphasis on innovation and creativity when it comes to game development. For example, when video poker became popular in casinos in the late 1970s, many operators began offering this type of game as an alternative form of entertainment for players who were looking for something new and different. Similarly, when online gambling started becoming more prevalent in recent years, many land-based casinos began offering virtual versions of their games so that customers could enjoy them from home.
The resilience of the casino industry is also evident in its ability to attract new players through promotions and bonuses offered by operators. From free spins at slot machines or blackjack tournaments with cash prizes, there are always ways for casinos to entice potential customers into playing at their establishments.
Despite all odds stacked against it over time – from competition from other forms of entertainment such as video games or streaming services – the casino industry continues to remain strong thanks largely due its willingness to innovate and provide customers with an enjoyable experience no matter how they choose to play their favourite games
What effect has the rise of online gaming had on traditional brick-and-mortar casinos?
With the convenience and accessibility of online gaming, more people are choosing to stay home and play their favourite casino games from the comfort of their own homes. This has resulted in a decrease in foot traffic for many brick-and-mortar casinos, as well as a decrease in revenue. To combat this, many brick-and-mortar casinos have begun offering online versions of their games, allowing players to enjoy the same experience they would get at the casino without having to leave their homes. Additionally, some brick-and-mortar casinos have begun offering special promotions and bonuses for those who choose to visit them instead of playing online.
How has the casino industry been able to remain profitable despite economic downturns?
Casinos have implemented a variety of strategies in order to stay competitive, such as offering new games, expanding their customer base, and utilizing technology. Also, casinos have also taken advantage of marketing opportunities by targeting specific demographics with tailored promotions and discounts. Finally, casinos have also invested in research and development in order to create more efficient operations that can help them reduce costs while still providing an enjoyable experience for customers. By taking these steps, the casino industry has been able to remain profitable even during difficult economic times.
The Impact of Digitalization on the Casino Industry's Growth and Resilience
With the advent of online casinos, players can now access their favourite games from anywhere in the world, at any time. This has opened up new opportunities for operators to reach out to a much larger audience than ever before. Additionally, digitalization has enabled operators to offer more innovative gaming experiences that are tailored to individual players' preferences. This has resulted in increased customer loyalty and higher levels of engagement with the brand.
Furthermore, digitalization has allowed operators to reduce operational costs by streamlining processes such as payments and customer service. These cost savings can then be reinvested into marketing initiatives or other areas that will help drive further growth and resilience within the gambling industry.
The casino industry, despite numerous challenges, continues to thrive and innovate, providing an exciting experience for millions of people.