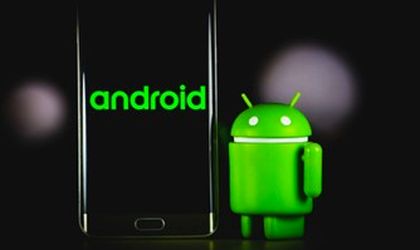 Mobile phones have taken over the world. With information easily accessible on the internet through your mobile, it has dominated our lives even more. You can now access any information with a simple browser search on your phone, making it one of the most convenient devices introduced to the population. However, that doesn't mean that mobiles are inherently safe to use. As technology develops and businesses move online, new risks are also introduced.
One way to combat these risks is using a premium mobile proxy. Find proxy prices of the best packages to ensure your online browsing and activity remains secure. Proxy prices don't have to be expensive, and free proxies aren't recommended, as they often have vulnerabilities that can be easily exploited. However, first look at the benefits of using a mobile proxy if you're uncertain whether it's for you.
What are Mobile Proxies?
Proxies have become a standard tool used by individuals and businesses. It's a way to protect your online identity and activity. A mobile proxy is designed to work with your mobile device, allowing you to use it as usual while remaining safe. A mobile proxy is an intermediary between your device and the online site you're accessing. It accesses the site on your behalf, meaning its tracking cookies never come into contact with your IP address and are stored on the proxy's server instead.
These mobile proxies are residential ones, meaning they're more secure than many others. Residential proxies are routed through actual devices, meaning you look like a real person. It's much more difficult to detect than, say, datacenter proxies. This tool provides several benefits for Android users, which we'll explore below.
Advantages of Using One
There are many advantages to using a mobile proxy from a reliable provider with the best proxy prices. However, we consider the primary advantages Android users will experience.
Blocking Your Location
Android devices are known to integrate with Google, which often has several apps tracking your location. Location services are often enabled without you even being aware, as it's part of the standard terms and conditions in apps and services offered by Android. However, your location information can also be shared with third parties or stolen by hackers. A proxy will ensure your location is hidden and that no app can access it.
Access to Localized Data
Using a proxy means you change your IP address, which is set to a specific geolocation. With proxies, you can set your IP address to a specific location to access information relevant to that market. If you only want deals available in a particular area, you can set your IP to that location and access localized content. It's also an excellent way for businesses to see what competitors in other locations are doing.
Gathering Data Unrestricted
You'll often find a website geo-blocked to your location, or you need to enter a CAPTCHA frequently as your access is restricted. A proxy will bypass geo blocking by changing your IP to the correct location. Further, when the website or browser detects suspicious activity, CAPTCHA verification is often required. Proxies ensure this is lessened and allow you to browse in peace. It also helps you access several websites when web scraping without becoming blocked. It also helps you avoid censorship and access open data you might otherwise struggle to find.
Managing Social Media
If you have several social media accounts, either as a social media manager or an individual with several accounts, proxies are your friends. Social media often restricts a device detected with too many social media accounts. For example, Instagram is fine with two to five accounts on one device. However, it starts becoming unhappy and blocking you if you have more than five accounts on your device. One way to avoid this problem is to use a mobile proxy on your Android. It sets up multiple IP addresses, ensuring that social media platforms don't ban accounts linked to a single IP address.
Ads and Cookies
Each time you browse a website, you might find cookies are enabled or ads pop up. The cookies track your activity and act like a digital footprint linked to your device. It remembers your device and shares the information. For example, have you searched for a product on Google, and when you accessed your social media, ads for that product started popping up? Proxies ensure your activity is protected and helps reduce targeted marketing schemes.
Stay Safe When Using Your Mobile
Your mobile is arguably the device you use the most in daily life. So it's essential to ensure you protect yourself while using it. There are many ways for unwanted third parties to access your information, whether a marketing company or a cyber-criminal. Browse the proxy prices and packages to find the best proxy you can use with your Android phone. Not only will this hide your location and sensitive data, but it also makes your online experience smoother and quicker.