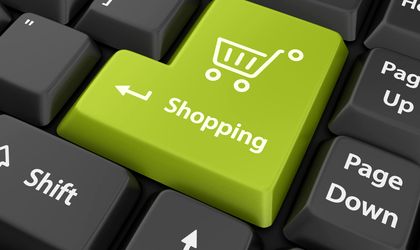 The number of online stores in Romania reached approximately 15,000 in 2018, double the number recorded in 2017, when there were only around 7,000, according to research by online marketing agency Sinaps, reported by economica.net.
The most active sectors by size of investment in online marketing campaigns were electronics/IT&C, fashion & beauty, travel, home & deco, books, gifts & flowers, auto & moto.
"Many startups begin by investing EUR 1,000/month in digital marketing, and scaling is done based on results and on the company's development. Mid-sized companies have online marketing budgets between EUR 5,000-10,000/month. Large businesses constantly invest more than EUR 10,000/month. A frequent approach for online stores is providing an "unlimited budget" as long as it fits into optimal parameters of a pre-established KPI. There have been months when the EUR 100,000 threshold was exceeded for online marketing campaigns," said George Raschitor, the general manager and co-founder of Sinaps.
As for the types of online marketing chosen by companies, the research found that Pay-Per-Click (PPC) campaigns were the most popular.
Newly-launched online stores need to put in the effort to attract customers' attention as most shoppers prefer the stores they already know, which may have benefits such as low prices, short delivery times and good return policies. Small retailers try to mitigate this with unique offers and advantages for customers.