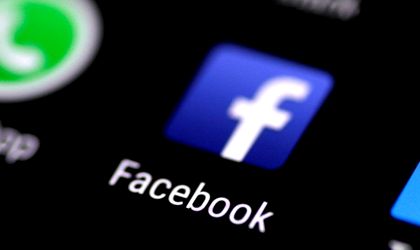 Facebook said on Tuesday that it would extend some of its political advertising rules and tools for curbing election interference to India, Nigeria, Ukraine and the European Union as they prepare for important elections in the next few months, according to Reuters.
Facebook has been widely used by political groups around the world to distribute campaign materials, fake news and propaganda. Facebook says some of the ads can violate election rules and company policies.
The social media platform first introduced measures to increase oversight of political ads last year.
Starting today in Nigeria, only advertisers located inside the country will be able to run electoral ads, said Facebook's director of global politics and outreach, Katie Harbath, in an interview. The same policy will be applied in Ukraine in February. The two countries will vote for a new president this year.
India will have a general election this spring, and Facebook will place electoral ads in a searchable online library, which will hold them for seven years. This type of archive has already been used in the US, Brazil and Britain. The archive will contain contact information for some ad buyers or their official regulatory certificates. For individuals buying political ads, Facebook said it would ensure their listed name matches government-issued documents.
EU countries, which are voting for the European Parliament in May, will get a version of the same authorization and transparency system.
The variation in Facebook's policies depends on the region, the local laws and requirements from governments and civil society groups.
Facebook said it was still weighing policies for Australia, Indonesia, Israel and the Philippines, which all have upcoming key elections this year. Company officials said they hoped to have a set of tools that can be applied to advertisers globally by the end of June.