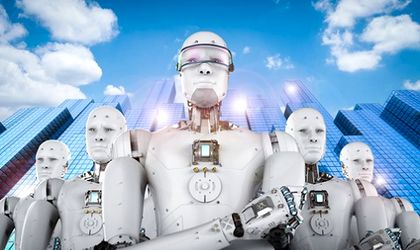 Do you know that bots account for over 50% of all web traffic? In recent years, more bots and fake accounts have been created for launching cyberattacks like DDoS and for scraping the web for information than ever before. Bots are also easier to create and are far more flexible than they were a few years ago.
Bots are no longer just targeting government websites and governments. In fact, most bots are designed to target individual internet users and businesses, with the latter being a priority because of the value of their data. There are many ways bots can threaten businesses and their operations, and we are going to review some of them in this article.
Inflated Numbers
The most basic harm bots can do is affect your analytics. Bad data due to bots can result in bad decision making, which can later cause poor marketing campaigns, bad inventory management, and other issues. When you measure success based on exposure or reach, having your data tainted by millions of bots can be harmful.
Social media pages filled with bot accounts may seem good at first. You have more followers and your brand appears to be very popular, right? In reality, however, you lose significant credibility as a brand when the majority of your followers are bots. It gets even worse now that tools designed to identify fake followers are getting more accurate.
At the same time, inflated numbers are also bad for your long-term reputation. Having thousands of followers and limited user engagement on every post is a quick way of losing credibility in front of legitimate customers or users. Rather than gaining customers, you lose potential users simply because you have a lot of bots following you on social media.
Denial of Inventory
Bots can harm your business in another way: by preventing real users from accessing your products and services. Most e-commerce platforms are equipped with a built-in inventory management system. When the inventory gets to a certain level, the product is pulled from your online catalog to give you a chance to restock.
However, the inventory is reduced by one whenever the checkout process reaches its payment stage. This is where an attack from bots can cause you to lose real business. Bots can make fake purchases on your e-commerce site and complete the process, but not make any payment. Since e-commerce platforms give up to 48 hours for users to complete payment, this becomes a disruption.
For that 48 hours, your products will appear out of stock when they are actually still available. When real users visit your site to make purchases, they cannot add the same products to their shopping carts and continue the process. This is how bots can cost your business real money and force you to lose valuable sales from potential customers.
Data Scraping
Of course, the majority of bots are still used to scrape data off the internet. Publicly available data is as valuable as it gets, especially when the data is tied to business operations. Have you ever accidentally shared a business spreadsheet or a customer database publicly? It will not be long before the data contained in these files becomes available to leakers.
Data scrapers – and the other bots we discussed in this article – use VPN or proxy servers to remain anonymous. A proxy server can hide the real IP address of bots; it can also be used to randomize IP addresses of bots in order to make them more difficult to detect. This means bots can scour sites like LinkedIn and CrunchBase for business information. Proxyway reviews all leading proxy providers, so check their website if you need real data evaluation.
If you think the data you made public cannot be used for malicious purposes, think again. Data scraped by bots can be utilized for other cyberattacks, including phishing, fraud, and identity theft. Attackers can pretend to be you as a business entity, send a phishing URL, and collecting additional personal details from your customers.
Risks to Mitigate
From the previous three examples, it is easy to see how bots affect businesses. More importantly, it is easy to pinpoint the one asset that will be affected the most: your business credibility. In a market as competitive as today, losing your credibility – because of a data breach, an online store with products that are always out of stock or social media accounts with fake followers – isn't something you can afford.
It gets even worse when you consider how advanced fake accounts and bots are today. Bots are now equipped with artificial intelligence (AI) capable of adapting to different situations. Rather than stopping when a URL is inaccessible, a bot can now scan the rest of the page for contextual information. The best thing to do is make sure that you have multiple security measures in place, and that you always report bots whenever you come across them.