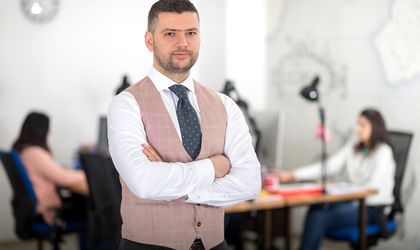 Starting March 2021, ProductLead, an integrated technology for marketing content creation, has become Agency Partner of TikTok. This partnership will allow the Romanian company access to multiple TikTok advertising tools from advanced targeting to reporting and bidding strategies, benefiting from direct support and a dedicated account team.
The integration of TikTok opportunities within the ProductLead platform will allow brands to diversify, track, and adapt their advertising content in a creative and automated way. The creatives automation not only helps brands to gain better conversion rates, but it also reduces repetitive, manual steps, allowing content production volumes at scale. That will help them tap into their creativity and substantially grow their businesses on TikTok.
Mihai Bocai, CEO ProductLead: "We are very excited to integrate TikTok opportunities into our ProductLead offering. Thus, we are one step closer to our goal, to add strategic and valuable partnerships that provide outstanding value to our customers. That is how we honor our pledge to clients to help them stand out from their competition by offering them the tools to maintain relevance and resonate with customers."
—
Jennifer Zhang, Strategic Partnership Manager, TikTok CEE: "TikTok is currently the fastest growing social platform in the world. Our strategy is to continuously develop our business and collaborate with trusted leaders in the advertising industry who innovate, create, measure, and optimize ad campaigns on TikTok. We are thrilled to have ProductLead as our Agency Partner and as an integrator of our tools and services."
The ProductLead's mission is to bring added value to the advertising industry using technology, by democratising access to content creation through social data analytics, automation and integrations at scale, empowering any marketeer to develop digital ads, 10x faster and at 1/10 of the cost. The optimization of the repetitive processes in the digital advertising industry and the growth of the conversion rates have been at the core of the ProductLead business ever since the beginning.
Therefore, clients from advertising industries can take total ownership of the sales funnels with dynamic creatives generated on-demand that play an active role in the customer decision journey.