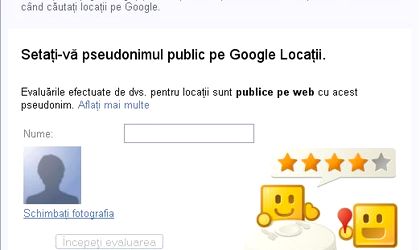 Google's Hotpot service, which offers recommendations for restaurants, hotels and coffee shops, based on the users' feedback, has included Romania in its country base of now 38.
In order to use this service, one must be logged in on their Google account and offer ratings for locations. Depending on the friends' ratings and choices and on one's personal preferences, the search for a certain hotel, restaurant or coffee shop will be personalized.
The service is available on mobile terminals which use the Google Maps option for Android, as well on iPhones. Another Google service, Street View, became available in Romania in December 2010.
Facebook has a similar service to Hotpot, Places Deals. Recently launched in Europe, it offers, on the users' mobile phone, tips on discounts available in shops, cafes and restaurants.
Corina Dumitrescu