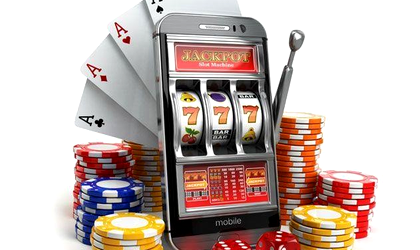 Whether online or offline, casinos are legitimate businesses. Therefore, while they trade in offering players the chance to win sizable cash prizes, they still need to turn a profit. Much like in-person casinos, there is such a concept as the 'house edge' in online gaming. But how do online casinos keep making money when they offer increasingly large prizes and generous bonus codes?
As with all businesses, there are always going to be margins for risk and profitability. Of course, the casino that gives too much away will fold fairly swiftly! However, there are ways for online gaming providers to continue providing excellent service and still make money. Moreover, it is a legitimate process, provided that the casino is fully regulated.
The bottom line: losses make money
As you may expect, an online casino will make a large cut of its money from losing bets. A casino that pays out on every bet will, again, shut fairly quickly! These businesses are not exercises in charity – rather, they sell players the chance to win bigger prizes for money they are willing to bet.
Despite the fact that table games, slots, instant win games, and otherwise must be provably random under regulatory practice, casinos will always retain a 'house edge'. This means that a casino should always trade at a profit at the end of a trading day, even if they pay out large prizes and give away big bonuses.
Games designed for online casinos provide an edge that ensures that players have a legitimate chance of winning, but that casinos can still expect to make more money than they give out. The average player can take heart in the fact that there's no guarantee that they will win or lose. However, the longer they play, the more likely the balance is to tip in favour of the casino.
A casino that takes without giving, of course, is corrupt. Even the most generous online lounges (such as those giving away progressive jackpots worth millions) will have a setup that balances the books in their favour.
Marketing really matters
There are mutual benefits to welcome offers and ongoing promotions that players come across frequently at online casinos. For example, a casino offering a no-deposit bonus will give a new player a chance to try a game for free without risk. For the casino, there's a chance that said player will decide to join and play more games, this time with real money.
This 'try before you buy' approach is a massive win-win for both parties. Players get the chance to try a game and potentially win free money, while a casino gets to introduce its games at very little cost. It's interactive advertising that's utilised by thousands of casinos of all shapes and sizes.
Casinos can control their potential loss/profit ratio by adjusting certain terms and conditions. For example, with a no-deposit free spins offer, a casino may ask that any money won be paid back several times into its other games before players can withdraw. This allows the casino to offset the potential loss safely and restrict players from taking free credit away.
Alternatively, there may be winning caps applied to some bonus deals. As the name suggests, this means that a casino can decide how much a player wins and can therefore take with them. The player enters into such bonus deals fully aware of the ramifications, as the terms and conditions must be available before accepting an offer.
Welcome deals are highly appealing to new players at casinos as they can provide free credit (through a deposit offer or otherwise) and a chance to try a game or two at low risk. The casino benefits if that player decides that they want to stick around.
Commission profits
With some casino and table games, the house may take a cut off the top of bets at the start of certain games. This may be commonplace in live poker, for example, where players must pay an entry fee to get started.
On other occasions, players' bets may be subject to a small deduction from the top of an initial play. Again, this can and will vary from casino to casino and game to game.
However, unless an online casino predominantly specialises in online poker or commission-heavy games, it's more likely that it will turn a profit from promotions and losses.
Game edges may vary
Beyond general marketing techniques and commission-seeking, online casinos will also host games that have specific Return to Player (RTP) ratios. For example, the RTP of a slot game will dictate how much money it gives back to players over the course of its lifetime (often several years).
Rather than inform players how much exactly they could win on each spin or play, the RTP of a game lets casinos know how profitable titles are likely to be for as long as they host them. The benchmark set for most games is 96%. An RTP above this is considered very generous – and many game developers offer slots on which casinos can set RTPs over a sliding scale.
Despite RTPs being seemingly balanced toward the player, these figures indicate that there will always be a guarantee of return to a casino. Players can also continue to expect completely random gameplay – for example, an RTP of 97% isn't a guarantee that they will lose just 3% of the time.
Consumers know the risks
Thankfully, the online casino-consumer relationship is getting ever clearer as the casino industry remains resilient. Modern regulations stipulate that game providers are clear on the risks involved with playing games with real money and that players can access help tools if needed.
What's more, players enter online games knowing that wins are not ever guaranteed – and that they can learn more about restrictions simply by looking into the terms and conditions attached.
Crucially, a healthy, modern casino-goer is aware that they are buying a 'chance' to win a bigger prize – not a certainty. A healthy perspective to add to this is that, again, online casinos are businesses, not charities!