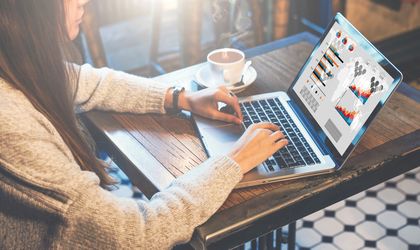 "Everyone wants to live on top of the mountain, but all the happiness and growth occurs while you're climbing it." ~ Andy Rooney, Journalist. Occasionally, something creates an impactful – and irrevocable – shift that forever changes the concept of "business as usual".
Although aspects of modern commerce like remote work and automation were already emerging, the realities of the pandemic accelerated the process. But that wasn't all. There were other shifts from the norm also. For example, there was the desire to explore a 4-day work week. Such concepts gained so much traction that many examined the pros and cons of a 4-day work week. That said, rather than undertaking an incremental implementation of new mindsets and methods of conducting business, companies of every size and industry were forced to pivot or be winnowed out of existence.
At least intelligent, agile-minded business leaders and enterprising individuals were able to break even. Many even flourished.
For example, traditional mom-and-pop shops joined the millions of eCommerce companies that offered their services and wares online. Workers worldwide took the opportunities afforded by forced isolation to explore their passions and turn them into thriving businesses.
The result is a new class of online companies finding success in the digital world. Additionally, these companies follow a step by step business plan.
Whether you're already among them or aspire to join their ranks, you're probably looking for ways to reduce costs and create sustainable, steady business growth.
What is modern business owners/millennial entrepreneurs doing right, and how can you learn from their customer success stories?
What is Growth Hacking?
It's not enough to start a business. You need to find a great name first and use an online tool such as name generator engine business name generator for it. Moreover, new technologies and markets have made it easy for virtually anyone to hang out a digital shingle and announce that they're open for business.
However, the intent is nothing unless followed by smart, decisive action.
Things move fast in the digital world. You have a broader potential audience to attract, a shorter window of opportunity to grab their attention, and more competition for their time and money.
Sustainable, long-term growth requires measurable goals, a strategy for reaching them, and the tools to help you do it more efficiently. You also must act quickly while keeping an eye on your bottom line.
That's quite a juggling act, but it's easier once you learn the tricks of the marketing trade.
Growth hacking involves creatively implementing cost-effective measures geared toward growing your customer base. It offers win-win solutions that allow you to broaden your reach and foster brand loyalty based upon a model of:
Setting priorities for business growth,
Identifying the proper channels for attaining it,
Analysing your success, and
Scaling accordingly
These tactics are tailor-made for startups and other types of eCommerce companies that are less able to enact more traditional digital marketing strategies.
Consider the pirate principle, a growth framework described by LinkedIn founder Dave McClure. This is otherwise known as the AARRR approach to sustainable e-business growth:
– Acquisition: "How can I quickly raise brand awareness?"
– Activation: "How do I provide a superior customer experience?"
– Retention: "What will keep my customers returning for more?"
– Referral: "How do I convert satisfied customers into brand ambassadors?"
– Revenue: "How can I consistently convert prospects into paying customers?"
Understood and applied strategically, these tactics fast-track prospects on their journey from awareness to brand loyalty in the most efficient possible manner.
By embracing a growth hacking mindset, you will:
Monetise faster
Shorten the path to market dominance
Develop better products
Add value to your brand
Better understand consumers, business models, and markets
Discover new marketing strategies
ECommerce Growth Potential for 2022 and Beyond
Two things stand out when looking at business trends toward the end of 2022. The first is that companies are becoming sleeker and more niche-focused. According to one study, the average online company is now a solo venture with minimal support staff. Many larger enterprises have also downsized and are outsourcing things like accounting, graphic design, and marketing.
This is excellent news for freelancers.
The other trend is an uptick in optimism and career satisfaction.
Despite some shaky ground and economic uncertainty over the past few years, entrepreneurs' general outlook and degree of optimism remain high. According to research conducted by the National Federation of Independent Businesses (NFIB) in America, the Small Business Optimism Index (SMOI) has remained above 99% since July 2021.
However, the trend toward working online from home isn't limited to North America.
According to a recent story published in the Guardian, the growth of eCommerce and work-from-home opportunities have made launching business startups in the UK more accessible for all. More than half of women in the UK are now working from home, and 67% of all workers will be at least partially engaged in some aspect of eCommerce by fall, according to SearchMen.
In the meantime, marketing budgets have fallen to less than 7% of gross revenues, down from 11% in 2020. That translates to more online commerce overall, but smaller companies and budgets struggling to compete in growing markets.
If you want to join the ranks of successful online brands, here are some hacks designed to streamline the path to customer acquisition and business profitability.
10 Cost-Effective Hacks to Grow Your Online Business
1. Create an Online Community
With a growing number of business owners transitioning from corner shops to digital storefronts, the natural thing for them to do is build an online community. Social media platforms are free to join, allowing you to connect with your audience in a more granular, personal manner.
If you're a consumer, isn't joining a close community of like-minded people preferable to being bombarded by generic paid advertisements?
Online communities help people feel less isolated and alone. They consist of individuals who share common pain points, goals, values, and ideals.
For example, a fitness brand might create a Facebook group and invite people interested in health, nutrition, and wellness topics. Business owners and group participants can share ideas, support, and feedback for product to help members succeed.
Business-to-business marketers can create a group with industry leaders to share resources and ideas. Online educators can establish a platform for students to gain added value from their studies.
In return, business owners gain the advantage of:
Positioning their brand as an industry leader
Obtaining insightful feedback
Increasing revenue and brand loyalty
An online community also allows you to detect and respond quickly to market shifts and emerging trends.
2. Avoid Wonkishness and Marketing Jargon
Even B2B customers don't want to feel like they're being finessed. Whatever your business, you're selling solutions rather than products.
As such, it pays to avoid becoming mired in unnecessary details or using marketing buzzwords like:
Cutting-edge
Holistic
Leverage
Game-changer
Data- or results-driven
Supercharged
Out-of-the-box
The only people who respond well to such terms are other marketers. Instead of creating copy that reads like an advertisement, keep your tone conversational yet professional. Marketing materials that engage your audience by using familiar, relatable terms are more compelling. Such language is clearer, making you seem more human and approachable.
3. Use Content Marketing to Your Advantage
Content marketing is one of the most cost-effective ways to connect with your audience and keep them engaged. It differs from content creation because it's geared specifically toward attracting and converting qualified leads.
You'll use many of the same principles and platforms when creating content that's merely intended to entertain. But, content marketing removes the fluff and filler while providing value and establishing brand authority. It's friendly but focused.
Consistent, high-quality marketing content isn't salesy. It's compelling and helpful. You needn't become a marketing genius or wizard with words, either. Consider writing blog posts that tell your audience how best to use your products, create a video highlighting specific features, or make a tutorial. But, choosing wisely video hosting sites are important here; otherwise, it may cost you a lot.
Your audience can also participate, which adds social proof.
User-generated content helps create FOMO (fear of missing out) and provides evidence of brand authority in a timely, cost-effective manner. Consider using content like customer surveys, photo contests, testimonials, etc. You can fuel your creativity with an image overlay tool and create engaging graphics for all your content. 
4. Implement Off-Page Marketing Hacks
Not all marketing magic is managed in the digital realm. Off-page strategies like Link building, guest posting, content marketing, podcast hosting, and video services type provide a great return for very little investment beyond using some creativity. A tried-and-true method for businesses of every size is launching a referral program.
This is an incentivized form of providing social proof by offering loyal customers points, rewards, and discounts in exchange for recommending your brand to friends, family, and social media followers.
Such programs influence prospects in two ways. First of all, they create buzz and spread brand awareness. They also foment fear of missing out. Few things make people want to try a new brand faster than seeing a growing base of customers chatting about it online. Using client management software is good for making the process more transparent and fast. 
5. Make Marketing an Event
What's an SME to do when they haven't the budget of a large enterprise? They can take advantage of the reach of an online presence and make marketing an event.
Ideas can range from live streams to digital launch parties. You can even take your event into the real world by organizing an activity in your local community, such as a fun run for charity or a launch party for your new product line.
6. Collaborate With Influencers
Influencer marketing combines the benefits of having a large public following with the advantages of furnishing social proof. Smaller eCommerce companies don't usually have the budget to pay for celebrity endorsements, but partnering with an influencer in your niche increases the authority and reach of your brand. Currently, many businesses use this strategy, especially having high and organic followers on Instagram, Tiktok, Youtube, and Facebook.
Since so many people are now in the business of becoming social media influencers, finding one who connects with your target market is easier than ever. However, you must do due diligence before approaching influencers about a collaboration.
Make sure that their follower count seems legit in terms of numbers and engagement, that the influencer is aligned with your target audience, and that there are no potential issues that will negatively affect your brand image.
There are several ways to partner with an influencer other than having them use your brand or mention it on their platform. For example, you could host a podcast or live stream together, co-sponsor a giveaway or event, or invite them to guest post on your website. These are all simple, cost-effective ideas.
7. Slide Into Adjacent Markets
Moving into markets compatible with your brand provides opportunities to reach a new base of potential customers. Usually, these adjacent markets are upstream from your own and already populated with a base of active leads. One prominent example is that of streaming companies like Netflix and HULU. They're taking a slice of the film and television markets by producing original content for their platforms.
Start by identifying your strategic objective. Is your goal to fill a market gap or are you looking to better position yourself competitively? Once you've identified an objective, determine how that market is under-served and how you can fill the gap. What are the risks, benefits, and costs of such a move?
8. Repurpose Your Content
There are several ways that you can repurpose your marketing materials. Look at what you've already created and brainstorm innovative ways to present it in another context. Do you have a popular blog post that would make a compelling video? How about an email that could be expanded into an article?
Re-imagining your existing content provides a cost-effective way to prolong its useful life or engage a new audience segment.
9. You Can Also Retarget Your Ads
Retargeting your ads provides some of the same advantages as repurposing your content. It's more effective to show your ad multiple times on the same platforms.
According to research, most consumers need to be exposed to a brand seven times before awareness transitions into consideration. Retargeting is the art of strategically positioning your brand in front of people who have interacted with it in the past. For example, data gathered when someone visits your website could be used to offer recommendations on search results or social media feeds.
10. Utilise Email for a Winning Marketing Solution
In all the buzz surrounding social media and newer digital marketing trends, don't overlook one of the oldest and most reliable hacks: building an email subscriber list.
Email marketing has a higher ROI and conversion rate than any other digital marketing platform. You can segment your list to reach specific leads with a personalized message.
Combining email outreach with other platforms and incentives will boost your reach and engagement. For example, include a video thumbnail that links to your YouTube channel or website. Send messages that offer an instant discount if recipients buy within a specific time frame.
You can refine your list by audience segment, behavior, or any other metric that boosts the effectiveness of your efforts.
11. Post Plagiarism Free Content on Your Website/Blog
Content marketing is a great cost-effective method of digital marketing. It requires a relatively small investment, and its ROI (return on investment) is excellent. It can bring in new leads for a long time. However, one thing that can ruin this effort is plagiarism.
Plagiarism is the act of stealing other people's ideas and words and using them in your work without crediting the original authors. Search engines can detect content that has been plagiarized and levy harsh punishments on the offending website, namely: 
1) SERP rank reduction,
2) Complete removal of the site from their index.
But fear not, for it is straightforward to detect any accidental plagiarism in your work. Using a free plagiarism checker, you can see any duplication in your content and remove/edit it. These tools can detect plagiarism by comparing the content with billions of online sources. 
The report generated by a plagiarism checker contains the highlighted duplicated parts and the links to the sources whose content was duplicated. From there, it is a simple matter of citing the sources or removing the duplication. And that way, your content is ready for publishing. 
Final Thoughts
There are no shortcuts to online business success. However, there are hacks that can get you there in a more linear, sustainable fashion.
By understanding and implementing the above strategies, you'll be better positioned to attract qualified leads, convert them faster, and nurture them into long-term, satisfied customers in virtually any economy.
Photo: dreamstime.com