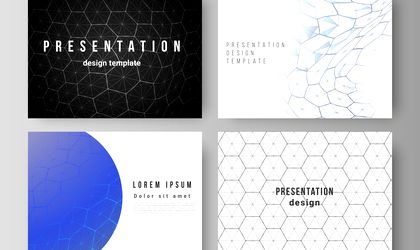 Making a presentation can be tough, but making an elite presentation is even tougher. You need to have perfect slides that are both informative and engaging. Plus, you need to make sure your timing is perfect so that your audience stays interested the entire time. Luckily, there's an online timeline maker that can help you create elite presentation slides with ease. With this powerful tool, you'll be able to quickly and easily create beautiful slides with stunning visuals that will keep your audience captivated from start to finish. So if you're ready to take your presentations to the next level, read on!
What You Can Do with an Online Timeline Generator
Most of us are using presentation software like PowerPoint or Google Slides to make our slides. While these tools are helpful, they can be cumbersome and time-consuming to use if you don't know what you're doing. And even if you do know what you're doing, it's still likely that your slides will end up lacking in one way or another. That's why an online timeline maker is a much better option for making elite presentation slides. With this tool, you'll be able to create beautiful presentations that are both informative and engaging with ease! And unlike other timeline makers, this tool is free and easy to use by just about anyone regardless of skill level. Advantages of an online timeline maker include:
Creating custom timelines
Choosing from hundreds of themes and layouts
Adding photos, videos, text, shapes, icons, buttons, effects, music, sound effects, and more!
And much more! All you have to do is choose your theme (or create a custom one), add in your media (such as photo slides or video slides) and then personalize the presentation by choosing colors that match your brand or adding logos. Plus if you don't like how something looks later on down the line (like when you're almost done creating the presentation), it's easy to go back and make changes at any time. So no matter what type of presentation or reports you want to make – whether it's for work or school or even an elite sales pitch – this timeline maker will help you put together beautiful slides that will impress anyone and everyone!
Why You Need a Timeline Creator
If you want to create elite presentation slides, you need an easy way to manage all those amazing visual elements. Creating them yourself would take forever because typing things out isn't as easy as it sounds. Even copying and pasting from other sources becomes a problem after a while because you can only do so much with those same old graphics. And good luck finding slides that exactly match what you want! So instead of spending hours trying to make your own, why not use a powerful timeline maker to create beautiful presentation slides quickly and easily? Venngage happens to be a great option that's easy to use and free! It only takes a few minutes to put together something stunning, which is perfect if you have a big meeting coming up. Try Venngage today by signing up on their website in a few clicks.
What You Can Do with The Slides Produced by a Free Timeline Maker
When you have an elite presentation slide, it can truly make all the difference. These slides are professional-looking and come packed with information so your audience will learn something new each time you give a presentation. And since they're easy to gather en masse, they'll help increase your conversion rates by nearly 20 percent. Plus if you have multimedia on your slides, you'll likely retain around 60% of the information being presented because people tend to remember things better when they hear them as well as see them. So why not invest in making some timeline maker slides? You'll start seeing results right away!
What You Can Do Within Venngage's Online Timeline Creator
Venngage is an elite presentation maker that allows you to create beautiful graphics quickly and easily. This timeline creator in particular makes it easy to create timeline slides with just a few clicks of your mouse. You can choose from hundreds of layouts including horizontal, vertical, circular, and more! Plus the themes are stunning so they'll look great no matter what type of business or company you have. And with Venngage's free version, you're able to make unlimited custom timelines (and many other types of charts) for up to 100 images per month. There's even a premium membership level that adds extra features like background removal, logo designer tools, email marketing integration, PDF exports, social media sharing options, and much more!
Conclusion:
Are you looking for a way to make your slides more visually appealing and engaging? Elite presentation slides don't have to be difficult to create. In fact, with the help of a timeline maker, you can easily create beautiful visuals that will capture your audience's attention. Venngage is a great tool for creating professional-looking visuals, and it's easy to use. So why not check it out today? You may be surprised at how simple it is to make elite presentation slides with a timeline maker.
Photo: dreamstime.com