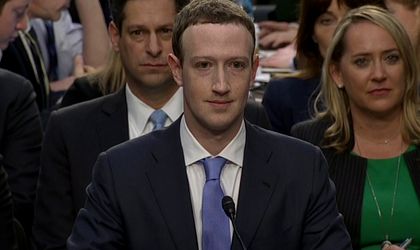 Major Facebook investors, including public pension funds and state officials, are calling for Mark Zuckerberg's dismissal as chairman of the company's board, according to CNBC.
The proposal is largely symbolic, as Zuckerberg has absolute control of the board.
However, the demand comes at a difficult time for Facebook, due to the recent security breaches which have called into question the company's leadership.
"We need Facebook's insular boardroom to make a serious commitment to addressing real risks — reputational, regulatory, and the risk to our democracy — that impact the company, its share owners, and ultimately the hard-earned pensions of thousands of New York City workers," New York City Comptroller Scott Stringer said in a statement to CNBC, calling for an independent board chair who could re-establish trust at Facebook.
Such proposals have been made at Facebook in the past, but none have passed. There will be a vote at next year's shareholder meeting on the latest move against Zuckerberg, but nothing is expected to change.