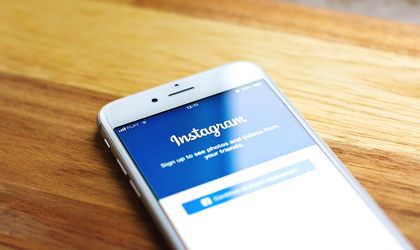 2020 is no time for social media marketers to catch their breath. Major changes are ahead in their projects with influencers. Key platform updates have already rolled out and, in times of fluctuations, steady growth relies heavily on marketers' capacity to adapt to new circumstances.
At this point down the development of the influencer marketing industry, businesses got past the entry-level stage. They are already in the know about the latest form of social media marketing. On top of that, they are heavily investing in partnerships with content creators who can create engaging conversations with the target audience.
In 2019, brands took a cautious approach and merely experimented with standard types of strategies. That translated into a flood of one-time projects, influencer marketing growth and boosted brand awareness.
Nonetheless, 2020 will witness a major shift. The present trial stage will come to a halt. Up to this point, brands have collected enough data to start building a mature and ongoing strategy together with their social media partners. With a strong grasp of influencer marketing, businesses are going to favor long-term collaborations over one-time projects.
This is a young industry that keeps on giving, with an estimated influencer marketing worth of somewhere between $5 to $10 billion in 2020. This is the year when businesses are set to integrate influencer campaigns deep in their core expansion strategies, but also drive conversions and optimize their social media funnel. But first, marketers have to overcome new challenges, adapt to changes typical of a volatile medium just as social media is nowadays, and gain a better command of the upgraded version of influencer marketing.
Another shift we are witnessing in 2020 is the increasing use of paid services that guarantee quick results using simple tools and affordable propositions. You can take all advantages of the InstaGrowing, which did its best, meeting clients' requests and wishes. Following this link can be a great decision indeed.
Likes removal sets in motion a metric restructuring
The Romanian landscape is already part of Instagram's master plan of restoring safety within its grounds in exchange for pulling out a staple across all social platforms: the public like counters. Over the last month, some Romanian accounts have experienced the disappearance of the most popular social feature overnight.
While the official context for this major shift has roots in Facebook's commitment to mental health, businesses have been deprived of a key metric in the process. The number of likes has always had a say in tilting the balance whenever major decisions were debated like influencer selection or social media content curation.
Regardless of the underlying motives, this is not a time of reflection but a time of proactivity. Businesses have to act fast to counteract what could be impactful aftershocks for their big data silos.
For a lack of tangible performance measurement, content creators are only going to elevate their quality standards. Instead of validating their results in numbers, they will now have to certify the quality of their execution by overdelivering in terms of content quality, creative story, professional camera setups, and so on.
At the same time, businesses are going to fill in the gap left by like counters with customized metrics in alignment with their goals. This is where third-party tools step in.
Smartech platforms are the multi-dimensional solutions businesses need in 2020
In light of recent scandals that have shaken the Facebook world such as Cambridge Analytica, regulators are only going to amplify their efforts for the protection of online privacy. Therefore, the recent Likes discontinuation might be just the first tilt to fall in a long line of domino pieces with more doors being closed on free big data.
Martech platforms are already considered as the quickest solution to the shortage of social media data. With a possible incremental restriction casting a shadow on data access, MarTech platforms are prepared to nullify the biggest hurdle of 2020 with a slew of creative solutions. Their multi-dimensional services help companies collect and read data harvested from their own social profiles and hashtags, perform social listening, analyze and compare influencers in search of perfect matches, and much more.
One of the most active partners in this sector is ProductLead, a Romanian startup that streamlined the MarTech technology into one intuitive platform. Boasting high-profile clients such as BCR, Orange, Eyerim, and Collective, the ProductLead ecosystem is ready to transform internal social media assets into intuitive customer journeys.
The ProductLead innovation works with interactive visual galleries, predictive analytics, sentiment analysis, and omnichannel communication to launch a cutting-edge framework for scalable and powerful influencer marketing strategies. From identifying influencer attributes that match a brand's direction to repurposing their content as shoppable galleries, businesses have the opportunity to compensate for the loss of Likes. An effervescent technology adoption will turn influencer marketing into an automated visual channel that nurtures client communication, stimulates brand engagement and drives sales.