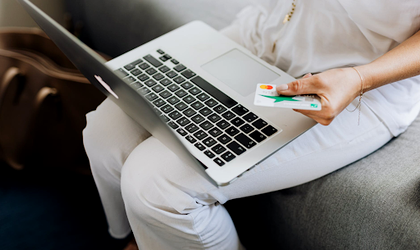 Starting an online business is really exciting. The satisfaction of knowing that you have created something of your own, that you can own and operate. There are so many things to consider when setting up an e-commerce store: platform, payment gateways, payment processor, shipping option, and so many others. But, before you start, there are a few things you need to know.
Competition Is Fierce
With the rise of e-commerce, there is no surprise that there is a lot of competition. E-commerce is changing the way that consumers purchase goods and services. You need to understand how to compete and ensure that your products are at the top of search engine results. Ecommerce is constantly changing as new technologies emerge, new regulations are introduced, consumer trends change. In order to stay competitive, companies need to understand their target audience and know how to reach them. It's not just about putting your product on sale or promoting it aggressively; you also have to make sure that you are prioritizing SEO and social media marketing. The main idea is to establish a clear brand strategy to help you run a successful e-commerce business.
You Have To Stand Out From The Crowd
E-Commerce is no longer just a way for retail. With eCommerce websites and online stores, enterprises can find new ways to provide services to consumers in more innovative ways than before. With the rising competition in online business, standing out from the crowd is the key. Ecommerce businesses need to adapt, innovate, and change regularly with their audience's needs in mind. Some of the main ways you can differentiate yourself include:
Develop your brand: Brand is often overlooked, but it needs to be cultivated if you want to stand out from the crowd in eCommerce. By developing a brand for your business, you'll be giving yourself an edge in a crowded market. You'll also be able to create more content and build more value for your audience that will help you grow as an online retailer.
Find a niche: Consumers have access to a wide range of products and brands. However, there are still a few niches that haven't been explored yet, aren't as competitive as others, or that you believe you do better. It's essential to find one that you're passionate about so you can provide exceptional value to your consumers while also getting the word out about your products or services.
Learn who your consumer is: Understanding your customer is the first step to achieving success in this industry. Sellers need to know their customers and build a relationship with them.
Get your packing on point: Packing is one of the most important factors to consider if you want to differentiate your brand. It is a common misconception that packing doesn't matter, but this is not true. It can affect how your customers see your brand. For example, many customers are turning towards companies who invest in eco-friendly packaging that can be disposed of without harming the plant.  
A Good eCommerce Platform Is Essential
In order to succeed, an eCommerce platform should have features that help attract and retain customers. This is especially true for premium brands. It should be designed with the user in mind. It should also have features that cater to small businesses and individual sellers. It must be secure enough for consumers and merchants to use it without fear of fraud or scams. Lastly, it must be easy to use and set up. One of the best platforms currently in use is Magento. 
Magento is open-source software that helps people to manage e-commerce websites easily. It allows businesses to sell products, arrange shopping carts, track orders, view order history, process payments, respond efficiently to customer inquiries, and much more. However, it can be a complex beast to understand fully. One of the first things that need to be done is to focus on magento performance optimisation, which will increase conversions by providing a better experience for your visitors. Fortunately, there are plenty of agencies out there who can assist you in developing your site into something that you are proud of and can stand toe to toe with your competition.
Marketing Is Essential For Success
Marketing is an essential part of any business, and eCommerce is no different. It can help drive sales, increase brand awareness, and build stronger relationships with your customers. The goal of eCommerce marketing is to make people aware of your company and products, attract more customers and increase repeat purchases.
Further reading: Marketing automation now goes hand-in-hand with SMS marketing campaigns. Find out how to integrate SMS for eCommerce in your marketing strategy!
Search Engine Optimization Is Crucial
Search engine optimization can be a success factor for eCommerce retailers. It is a process of improving the visibility of your website on the search engine results page to the point where you are one of the top results for particular searches. 
Use Social Media To Your Advantage
Social media has become a powerful tool to help build an online presence. It is crucial for companies just starting to get a good following on social media platforms. They can then develop their brand with social media advertising and marketing. Social media is beneficial for eCommerce businesses because it helps them reach customers and builds customer loyalty.
Don't Forget Ads
Advertising is a crucial part of marketing. With the right advertising strategy, businesses can create awareness of their products and services and reach a wider audience. Advertising on social media can also help increase brand awareness with the right audience. As online stores, like Amazon, have expanded their product offering, with more products to choose from than ever before, advertising is becoming increasingly important for online retailers to reach their audience and gain a competitive advantage. Although the effectiveness of ads will decrease in the coming years, it is still a vital aspect of marketing that you must focus on.
Email Marketing
Email marketing, especially for eCommerce companies, remains the most powerful tool in their arsenal. It is a great way to promote your brand and reach potential customers. The power of email marketing can be attributed to its ability to grow personally relevant relationships with consumers over time. You can use email marketing to learn more about your customers and target them with personalized content at the right time of their life cycle.
Hire an email marketing specialist
An email marketing specialist is someone who focuses on email marketing as part of a wider digital marketing strategy. Their focus is on building email lists, creating and optimizing emails for conversion and sales, and keeping leads warm through email marketing.
Starting your own eCommerce business is an exciting endeavor. You can do whatever you want with it, and it is entirely up to you to decide your own success. Listen to your gut, explore every avenue, push yourself, and start your business venture today!