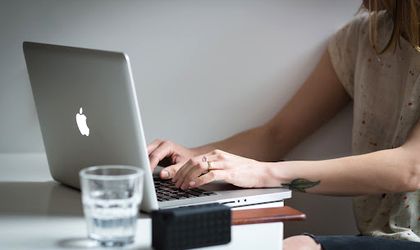 According to statistics, hacker attacks occur every 39 seconds, making business security a top priority. If your company deals with users directly or collects data from purchases, ensuring that each user is authenticated and identified correctly is essential to protecting your business and customers alike.
Identity verification provides an extra layer of safety when conducting transactions over the internet that help businesses keep their operations running securely– by verifying individuals' identity using methods such as email addresses, phone numbers, personal information, IP Location Lookup, and even facial recognition.
In this blog post, we'll explore how identity verification can safeguard both you and your customers while they conduct transactions within your organization's system.
The Importance of Identity Verification and Its Role in Keeping Your Business Safe
Identity verification is critical in keeping your business safe from fraud and other security risks. By verifying the identity of your customers, you can ensure that only authorized individuals have access to your systems and sensitive information.
A robust identity verification process can also help you to comply with regulatory requirements and prevent financial losses. Additionally, it can help build trust with your customers, demonstrating that you take their security seriously.
Investing in identity verification tools and processes is a wise decision for any business that values safety and security, and wants to maintain a positive reputation in the market.
Explore Different Methods of Identity Verification
There are different methods of identity verification that you can implement for your business. Biometric authentication, for example, allows individuals to use unique physical characteristics such as fingerprints or facial features to verify their identity. Document authentication, on the other hand, involves verifying the authenticity of physical documents such as passports or driver's licenses. Multi-factor authentication combines multiple methods, such as a password and a fingerprint scan, for increased security.
Using access management software, on the other hand,  can enhance identity verification by granting access only to individuals who have already been verified and approved, with a specific level of access. With this additional layer of security, businesses can rest assured that their data is safe and that only authorized personnel can access it. Identity verification is a key part of keeping your business secure, and access management software is a powerful tool to aid in this process.
Determine Which Type of Identity Verification Suits Your Business Best
With so many options on the market, determining the best-suited type of identity verification can be overwhelming. It's essential to consider various factors like the level of security required, the nature of the business, the type of customers, and the size of the organization.
For example, a financial institution may prioritize biometric verification like facial recognition, whereas an e-commerce platform may prefer using two-factor authentication. Regardless of the chosen method, a secure and reliable identity verification process ensures a safer and more efficient customer experience in the long run.
Take Advantage of Other Available Security Tools
One of the most effective ways to safeguard sensitive information is through encryption and tokenization. Encryption uses algorithms to scramble data and make it unreadable to unauthorized users, whereas tokenization involves replacing sensitive data with a token to protect it from theft.
By implementing these security tools, companies can significantly reduce the risk of cyber-attacks and protect their client's confidentiality. Don't wait until it's too late— take advantage of available security tools to protect your business and build trust with your customers.
Educate Your Employees on the Benefits of Identity Verification
In a world where identity theft and fraud are constantly on the rise, it's more important than ever to prioritize identity verification in the workplace. As a business owner or manager, it's your responsibility to educate your employees on the benefits of implementing an identity verification system. These benefits include increased security and reduced risk of fraudulent activity.
On the other hand, failing to use proper identity verification measures can lead to serious consequences such as financial losses and a damaged reputation. By taking the time to educate your employees on the importance of identity verification, you can minimize risk and protect your business and its customers.
Bottom Line
As technology advances and the threat of cybercrime increases, organizations must take steps to protect their data from being accessed by malicious actors. By using identity verification, businesses can make sure that only those with the right credentials can access sensitive information. This helps reduce fraudulent activity as well as unauthorized access to data. It also brings peace of mind knowing that your business is more secure than ever before. Identity verification truly does give businesses the power to protect themselves in today's uncertain world of cybercrime, so why not take advantage of it?