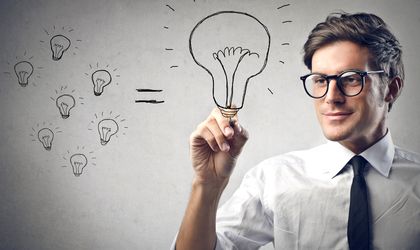 Link building is an essential part of any digital marketing strategy. When done correctly, it can significantly improve your website's ranking on search engines. However, if executed poorly, it can have the opposite effect, causing your website to plummet in search engine results.
To explain simply, link building is a complex and challenging process, with numerous strategies that require different levels of expertise and resources.
So, if you are new to this technique, you may feel overwhelmed and unsure where to start. That's why it's essential to understand what strategies are available and what you should and shouldn't do.
That said, in this article, we'll provide you with valuable insights and tips to help you get started with link-building and achieve your marketing goals.
Link-Building Tactics To Outsmart Your Competitor
There are several effective link-building tactics you can use to outsmart your competitors. These include:
Guest Posting on Relevant Blogs
Guest blogging is a popular link-building technique that involves writing articles for other websites in your niche.
Are you wondering how guest blogging works?
When you publish an article on another website, you can include a link back to your website in your author bio or within the content. This helps to increase your website's visibility and authority.
In fact, 53% of bloggers say that guest blogging is their most effective link-building tactic.
Even so, to be successful with guest blogging, you need to find high-quality websites in your niche that accept guest posts. You should also ensure that your guest post is informative and engaging so that readers are compelled to click on your link.
Of course, it's easier said than done. That's why many companies prefer using link building services to expand their brand reach and drive traffic. It lowers their work to find high-quality and niche-appropriate websites, ergo allowing them to focus on other SEO practices.
Broken Link-Building
Have you ever clicked on a link only to be taken to a no longer existing page? Frustrating, isn't it? Well, that's where broken link-building comes in – and it's not just about fixing those troublesome broken links.
Instead, it's a tactic where you find broken links on other websites, reach out to their owners, and suggest replacing them with a link to your high-quality content. This way, not only are you fixing a broken link, but you're also getting a valuable backlink to your website.
Let's say you run a website that sells handmade jewelry. You find an article on a popular fashion website with a broken link. You contact the website owner and offer them a replacement link to a helpful article you wrote about "Selecting the Perfect Handmade Jewelry for Any Occasion." The website owner will be grateful for the replacement link, and you will get a valuable backlink to your site.
But what if you don't have the time or resources to invest in broken link-building?
That's where the option to buy backlinks comes in. Buying backlinks from reputable sources can help you quickly and easily build high-quality links to your site, improve your search engine rankings, and drive more traffic.
Skyscraper Technique
This strategy involves creating high-quality content that is better than your competitor's. Once you have prepared the content, you need to reach out to websites that have linked to your competitors' content and ask them to link to your superior content instead.
Suppose you run a food blog and notice that your competitor has a ranking blog post on "10 Delicious Recipes for Summer." Instead of creating a similar post with the same recipes, you take it up a notch and create a blog post on "20 Mouth-Watering Recipes for the Ultimate Summer Feast." Your post has more recipes, more photos, and more in-depth instructions. T
Needless to say, you need to conduct thorough competitor research and analyze their backlinks for this strategy to work.
But why is this technique so effective?
That's because it allows you to create content specifically designed to attract links. So, it significantly boosts your website's traffic and authority. In a nutshell, the skyscraper technique is about aiming for the stars (higher search engine ranking) by creating content that's better than what's already out there.
To Sum It All Up
Effective link-building is an ongoing process, and it's important to analyze and evaluate your competitors' link-building strategies continuously. By staying up-to-date with these techniques and trends, you can stay ahead of the competition and maintain a competitive edge.