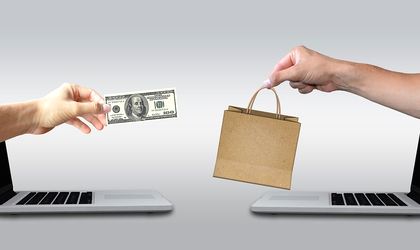 As an eCommerce business owner, it is up to you to spread the word about your brand and what it has to offer. The goal of this is to get it in front of the right eyes (your potential and current customers).
However, this is something many businesses struggle with. Simply put, the rivals are numerous and it's becoming very difficult to stand out and actually reach more people than the rest.
The first, and one of the most important steps, is to improve your brand's reach if you want to really dominate the marketing game and increase sales afterward. Let's see how you can do that.
Create a mobile app
Did you know that creating an app for your business can increase your reach? If you've been thinking about how to create an app from scratch and all the steps involved in the process, know that it is well worth it for this purpose.
With a business app, you can really utilize the power of referral marketing. Although it's difficult to convince people to download your app once you create it, your current customers already belong to various social circles with people with similar interests.
So, why wouldn't you encourage your current customers to refer their friends to your app? You can even offer a reward for a successful referral (discounts, promo content, etc.).
Moreover, you can also create content specifically for your app. People love to share good content on Facebook, Instagram, and Twitter. Think about it, a simple text that has the name of your app could translate to a better reach.
Try geolocation marketing
Geolocation marketing is a method that uses mobile technology to help a business boost local sales. This form of marketing can help businesses improve the efficiency of their marketing efforts and boost their profits.
It relies on a customer's physical location when informing a business's marketing strategy. This piece of information is collected through cell towers or satellites.
With geolocation marketing, you can target the right audience effectively. You can discover a lot of important details about your current customers, and you can even attract new ones.
So, consider investing in a good IP API. With it, you can target your customers better, improve your reach, and you can even boost conversion rates with more personalized content.
Take advantage of social proof
Try to remember when was the last time you bought a one-star product anywhere. For instance, would you visit Amazon and buy a one-star product with bad reviews? Of course not.
This is a signal that social proof in its numerous forms can work wonders when it comes to the eCommerce industry (and online shopping in general).
Of course, your products should be of great quality and that is the only way to get decent reviews and five-star ratings.
Once you gather enough good reviews, don't be afraid to show them off on your website and your social media pages. If you receive negative reviews, do your best to fix what's wrong with your products. Never ignore negative comments and reviews.
Email marketing
This form of marketing is one of the oldest out there. However, it is still seen as one of the most popular and most effective ones.
It's simple, with email marketing, businesses can speak to their customers on a face-to-face basis. This is a chance that no one should take lightly.
With a properly planned and well-crafted email marketing strategy, your business will be able to increase its customer base, all while providing value to recipients and educating them about your products.
Utilize email marketing properly and you will easily build a strong community around your company.
Last but not least, make sure that you find and define the voice of your company, provide value in every word, and try to be concise with every email you send out. This is something all marketers prioritize when executing their email marketing campaigns.
Once again, don't forget that each email has to provide some value to the recipient if you want to succeed with email marketing. Many other marketers got lost with their email marketing campaigns because they ignored this aspect.
Retargeting
Keep in mind that it's easier to retarget customers who have already done business with your company than to acquire new customers.
This is simply because they have already gone through the entire process with your business and they obviously see your company as a credible one where they feel comfortable spending their money.
Since these individuals have gone through your process, that means that your business will easily retarget them. This can be done through retargeting ad campaigns or email marketing campaigns.
These campaigns should get those customers to come back to your business's website and spend more money. This is how a business creates repeat customers and they are the true backbone of every business out there.
Final thoughts
Hopefully, you now have a few new tips and strategies that you can add to your marketing tool kit.
Even though increasing your brand's reach is often difficult, try to be as authentic as possible and shoot from all your cannons. And remember that you should also have patience since you probably won't see the results right away.