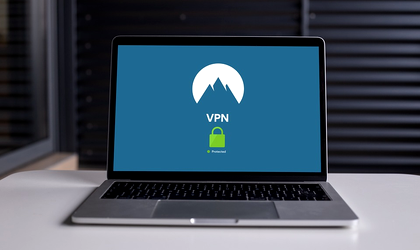 At this day and age, online security is just as important as physical security whether you are running a small or big business. You and your customer's data are the target of cyber criminals that hope to make a profit out of everything you've worked for. However, there are more pressing digital threats to worry about too.
There are many ways you can protect your business online. It's all about knowing which options are the best for you. It's not always about aggressive steps towards online security. Most of the time, it's about picking the most cost-efficient and effective method available.
One of the best ways to protect yourself and your business online is with the use of a virtual private network or a VPN. A lot of individuals are using VPNs but what is it exactly?
A VPN is a software that lets your PC, smartphone, tablet, or any computer, to a different server. Basically, it helps your stay anonymous, therefore safe online. There are many benefits to using a VPN other than the security it provides. 
Another is that since you are browsing the internet in the guise of a different server, you could have access to websites or services that you typically don't have access too.
In the past couple of years, most of the users of VPNs are private individuals who hope to access content and websites restricted in their country. However, businesses now use VPNs too. On their end, it's mostly for security purposes, making it a worthwhile investment.
With so many VPNs to choose from, it can get tough picking one that suits your business. As such, we are going to look at some tips and tricks that can help direct you to the right one.
Three Types Of VPNs
Before you think about getting a certain VPN, you must first understand the different types of the service that your business can avail.  There are three types of VPN services fit for businesses. These are fixed VPN, specialized VPN, and VPN service.
Fixed VPN – a fixed VPN is a service that's often provided by a network provider or even your own internet service provider (ISP). It's worth noting that not all ISPs provide the service so it would be best to inquire about it first. For example, you can check on websites like https://swagbucks.com/shop/nordvpn-coupons some coupons to save your money. A fixed VPN service will allow your company's branches with the server of your main office's branch through a secure connection. It's a basic VPN service that lets you enjoy and common features of a VPN for your business but the problem is that it can be very limited at times.
Specialized VPN – This is a more complex VPN model and it's usually initiated with the help of a router that has a built-in VPN server in it. You can use this specialized VPN server efficiently if you already have an IT department that is capable of running the service themselves.
Most major companies use  this approach because it really caters to business settings. The problem though is that it can be more expensive than other VPN services too. In some cases, companies can also use these special routers to connect themselves to a VPN client.
VPN Service – This is the most basic form of VPN services and it's usually classified as the type of VPN that private individuals have access to. These are usually cloud-based and let your devices connect through a secure tunnel to a service provider's servers.
The main advantage of VPN services is that they are cheap and intuitive. However, they are not intended for business purposes. Another downside is that they can greatly reduce the speed at which you connect to the internet. It's not ideal for a business to use unless you are running a startup.
Based on the types of VPNs, it's apparent that the best option for businesses are either fixed VPN or specialized VPN. Again, it really depends on what you are hoping to do with the VPN. As such, it's often better to consult with an IT specialist before you pick a service for your business.
VPN Features You Need
You need to be discerning especially when it comes to the features that will come with the VPN service of your choice. VPNs come with many features but you don't need all of them for your business. For instance, your business might not have the need for GPS spoofing at all since you are just using one for security purposes.
A good feature to look for is activity management. This essentially lets you control what type of services your employees use the VPN service for. If it's solely intended for business purposes, then activity management features can help prevent your employees from accessing certain websites and platforms deemed not useful for the business.
Another good feature is central management.  To put it simply, central management allows the VPN provider to help manage your service easily. They can do things like manage encryption keys. It's also better to have VPN providers manage your business for you, if you don't have a team of specialists to guide you.
Strong Customer Support
It's important that your VPN provider is easy to reach out to in most cases. Aside from being available 24/7, it's also important that they can be contacted through various portals such as email, live chat and telephone. Accessibility is more important than you think when it comes to VPNs.
By having easy accessibility, you are able to let your provider sort things out for you whenever the need arises. Keep in mind that your business becomes vulnerable once the VPN service goes down because of an issue.
The good news is that most providers try to be as accessible as possible. Still, it's worth reading about the accessibility of the providers at all times.
VPN services for business are not just about security, they're also about allowing your business to function as smoothly as possible. It's a good investment to make on your end thanks to its benefits. Hopefully, this short guide helps you find the VPN that's perfect for you.