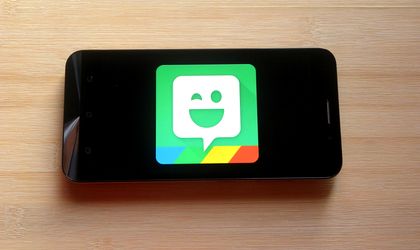 2022 social media statistics tell us that there are now over 100 social media platforms currently in existence and it's not looking like that number will be waning any time soon. Humans are social beings, and there's always a need for us to stay connected with our friends and family.
Social media platforms like Snapchat, Instagram, Facebook, and others make this possible with all the interactive features they provide on their applications. One of such interactive features that Snapchat offers, is the Bitmoji feature.
In this article, we'll let you in on what Bitmoji is, its most interesting features on the latest version, and how you can create a Bitmoji avatar in any gender of your choice.
What is Bitmoji?
Bitmoji is an innovative way to be yourself in today's internet age. It is an avatar creation platform that allows you to create your avatar to look like a personal emoji. The Bitmoji app can be downloaded on an iPhone or Android device and customized to look like human beings.
You can use your created Bitmoji anywhere you use emojis, and apps like Snapchat integrate the app into their platform, so if you have a Snapchat account, you can have a digital avatar (or Bitmoji). For content creators, Bitmoji also makes the app list of useful tools for creating social media content. Many famous Instagrammer also use bitmojis of themselves.
You can modify your avatar's appearance on Snapchat easily by modifying the facial features until it looks like you. You can also change the gender of your Bitmoji, change the avatar style, or switch up your outfit and other accessories.
Being unique as a social media user today is important because there are just too many things vying for our attention. If you need some attention, you can also get some. You can buy followers, likes, and views.
That's why many people try various means to stand out among the crowd on social media, like knowing how to get more views on Instagram.
With a Bitmoji avatar, you can make a unique virtual character of yourself as your social media representative. All the exciting features that Bitmoji offers will help you create an avatar that makes you unique.
Top Bitmoji Features
Since Bitmoji was acquired by Snapchat, it's undoubtedly been one of its best features. Here are the top features of Bitmoji.
Bitmoji Classic and Bitstrips
Classic and Bitstrips are avatar styles you can select on Snapchat easily. They are two of the oldest styles on the Bitmoji app and have fewer customizable options. However, it still allows you to make changes to your Bitmoji gender, face, and other interactions.
Bitmoji Deluxe
Bitmoji Deluxe is more customizable than the Classic feature. It is also the latest Bitmoji style created. On Deluxe style, you have access to:
Over 100 hairstyles
Different hair treatments and colors
More unique glasses, hats, make up, and other accessories
Different skin tones
To switch between Deluxe, Bitstrips or Classic, tap the gear icon in the top right corner of your Bitmoji application then select Change avatar style. Swipe to change to the style you prefer and then tap Use this style. Note that you may have to customize the new avatar's face to look like you again.
You can always "reset avatar" if you want a new look.
How do I create my Bitmoji?
The Bitmoji creation process is quite easy. You can download the Bitmoji app from the Google Play Store or Apple store and start to create your avatar how you like. Alternatively, you can create a Bitmoji as a Snapchat virtual character.
Open your Snapchat profile page and go to your Snapchat profile. Find Bitmoji and then tap Create My Avatar. Follow the instructions to create a new avatar.
If you already have a Bitmoji, you can also link it to your Snapchat, other social media platforms, and even iMessage. On the Snapchat app, go to your Profile page and click Add Bitmoji. Follow the prompts to set it up.
How to change Bitmoji gender on the Bitmoji app
If you have mistakenly selected the wrong Bitmoji avatar gender, or need to change Bitmoji gender for any reason, here's how to change bitmoji gender on the Bitmoji application. Because you may want to use the right bitmoji to publish on your Instagram stories to be liked more. If you are the one who cares about likes much, why don't you buy Instagram likes app services provide.
Resetting your avatar is the only way to modify the wrong gender on the app. It may mean you'll lose your version of your digital avatar and have to create a new one from scratch.
Open the Bitmoji application on your mobile phone and tap the settings icon in the upper-right corner of your screen. Click on My Data at the bottom of the dropdown menu and then tap Reset Avatar.
Confirm on the pop-up that you want to reset by clicking OK. Your Bitmoji will reset, and you can now change gender to whichever one you prefer.
How to change the wrong Bitmoji avatar gender on the Snapchat app
You can also change your Bitmoji gender on Snapchat. To change your Bitmoji's gender for your Snapchat profile page, take the following steps:
Open your Snapchat profile page and tap the settings icon in the top right corner.
Scroll down then select the Bitmoji option to find a different gender.
Don't go to the Edit My Bitmoji option because it will only allow you to change your avatar's appearance and not the gender.
Instead, tap Unlink My Bitmoji and confirm the action by pressing the button on the pop-up menu.
Your Bitmoji's gender will no longer apply since you've unlinked from your Snapchat account. You can now proceed to create a new Bitmoji and choose the Bitmoji gender you prefer.
Conclusion
Bitmoji is an exciting app that is helping social media users connect better on different platforms, especially Snapchat. In this article, we've shared the top features that make Bitmoji attractive and what makes it the perfect solution if you're looking to have a unique, interesting feature on social media.
If you've ever wanted to change the gender of your previously created Bitmoji, we've also highlighted steps on how to change Bitmoji gender on Snapchat and on the Bitmoji application itself.