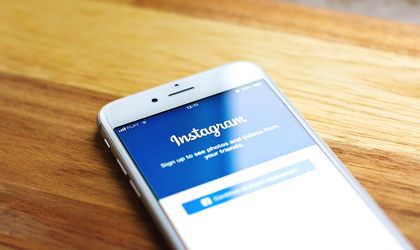 Few people haven't at least heard of Instagram at this point. By some accounts, the social media platform reached an impressive two billion users last year, and its surging popularity is showing no signs of slowing any time soon. While the platform's user base is on the rise, it's also attracting a vast range of businesses into the fold. Why wouldn't businesses want to take advantage of such a large and diverse marketing outlet? 
Getting the Likes Businesses Need
Obviously, taking full advantage of Instagram's marketing opportunities requires far more than high hopes of success. Reaching prospects takes a number of measures. For one, businesses need to garner followers and convince viewers to like their posts. Companies can buy instagram likes at rushmax.com to get the process started. From there, the following tips can further foster Instagram fame.
Post What the People Want
There is no doubt businesses that post what the public wants to see tend to get the most likes. However, determining what prospects are looking for isn't a simple feat. It takes a great deal of research to get to know a business's target audience and the public in general. Constantly changing consumer mindsets further complicate the situation.
Research takes time and effort, and it's an ongoing endeavor. Successful marketers quickly point out that it's well worth the time and trouble. Companies that put in the work are rewarded with the likes they're looking for. They may even enjoy further engagement, shares, and other advantages as a result. Businesses can benefit greatly from getting to know their target audiences, but Instagram exposure and extra likes are only the beginning.
Timing Is Essential
Another way to gain more likes is to post new content at the right times. Instagram generally posts more recent content for its viewers to enjoy. While showing up at the wrong times doesn't necessarily mean a company's content won't be seen, it could be a major deciding factor. That means businesses need to know when prospects are most likely to visit Instagram, which is yet another reason gaining a better understanding of consumers is essential.
Some businesses have multiple target audiences to consider. How do they keep up with all their prospects and customers? Well, it's not easy. In some cases, posting often may trump specific timing. That way, a company can be more likely to remain at the forefront of viewers' feeds as well as their minds.
Get the Public Involved
Getting people involved in a company's content is also an effective way to bring in more likes. Encourage likes, comments, and shares. Consider rewarding those who click that like button. Randomly thank followers for engaging with content. People like to receive recognition, so many may like a company's content with the hope of getting a shout-out.
Host contests in which viewers are entered to win by simply liking a post. The prospect of winning prizes or getting publicity is certainly enough to bring in ample attention. Those are only a few of the ways businesses can prompt viewers to get involved with their content and keep the likes coming in.
Venture Beyond Instagram
Keep in mind that online marketing stretches well beyond Instagram. It encompasses a business's website, other social media sites, and many other outlets. People have long been advised to avoid putting all their eggs in one basket. Still, there's no harm in encouraging prospects and customers to visit Instagram and engage with branded content there. Instagram can also be used to draw attention to other elements of businesses' online presences.
Attracting Ample Instagram Likes
Likes are the cornerstone of success on Instagram. The more likes a company's content has, the more it's likely to receive in the future. Businesses can attract more hearts by posting the types of content viewers want to see at all the right times. That takes ongoing in-depth research. Encouraging the public to be more involved is also a great way to garner plenty of likes. On top of that, it's important to use Instagram as part of a well-rounded online marketing strategy.