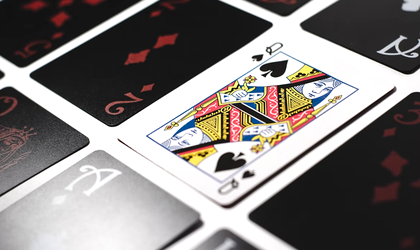 The online gambling business has become highly successful. Throughout the years, the games have become elevated, technology has challenged our perception of casinos, and the variety of games has heightened the experience significantly.
As of 2022, the online gambling industry is worth 279 billion dollars. During the last two decades, the market has grown immensely. With online casinos offering more than hundreds of games, they have attracted players from all around the world. It will be exciting to witness the future as technology and other features will continue to elevate the standards of casinos. But to understand the future of online casinos, it's important to understand the preceding history.
From Land-Based Casinos to Online Casinos
Land-based casinos have existed for many centuries. In several countries, horse racing has been an integral part of gaming. But it was in the 1990s that online casinos were established for the first time. The first one was called InterCasino and was registered by authorities in Malta.
Today, there are many online casinos all around the world, and the accessibility of online casinos is what has made them gain popularity. Therefore, we can expect to see an uprising of more online casinos worldwide. Just check out the latest casino news from PACasino to find out about new developments in the industry.
How Winnings Have Changed
Not only has the way of playing changed, but the same also goes for the winnings. While you might be used to depositing money directly at a land-based casino, depositing money from an online casino is easy. Also, bonuses are not available at brick-and-mortar casinos, but there are great bonuses. Today, there are different payment methods. Just like how businesses are using cryptocurrency, casinos are doing the same. Cryptocurrency has made it easy for players to get their winnings quickly.
The Games
Casinos are usually characterized by iconic slot machines. But instead of big mechanical machines, they are available online. They are often theme-based and are very photorealistic just like many computer games are. Today, the games are much more a mix of computer games and gambling. Therefore, casinos provide many hours of entertainment to gamers, regardless of where your interest lies. Some games like poker even include live dealers, so you get the authentic experience of playing at a casino.
The Future
New technology as virtual reality (VR) is slowly taking over the industry. Therefore, we should expect to see more trends like this. Online casinos offer to play no matter where you are. Another prediction is how developers will take advantage of this. In the future, we might even see virtual reality casinos where you can play with your friends, even if you are in the comfort of your own home.
Conclusion
Online casinos are here to stay, and the revenue and the number of players show. With casinos offering more bonuses, the competition will also become more intense. It will be interesting to follow along with how casinos will continue to push themselves in terms of games, bonuses, and other benefits.